Delight Your Callers and Grow Your Business with the Industry's Best Phone Answering Service
100% US-based Receptionists • Affordable Pricing • Flexible Call Scripting
So Much More Than Just an Answering Service
We do it all while going above and beyond to deliver an outstanding experience for every caller: call answering & screening, call transfers, message taking, lead collection, appointment scheduling, event registrations, payment processing and more.
A Team of Over 250 Customer Service Professionals Dedicated to Your Business Success 24/7
In today's world, prospective customers and current clients expect to be able to reach someone anytime the need arises. If your business is still trying to operate with limited weekday hours – or if you're finding yourself unable to answer the phone every time it rings, let us help you go truly 24/7/365 with our live answering service.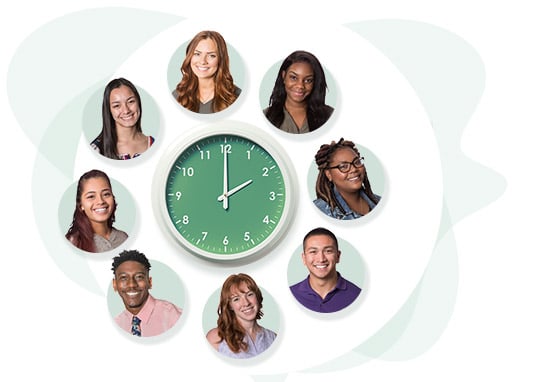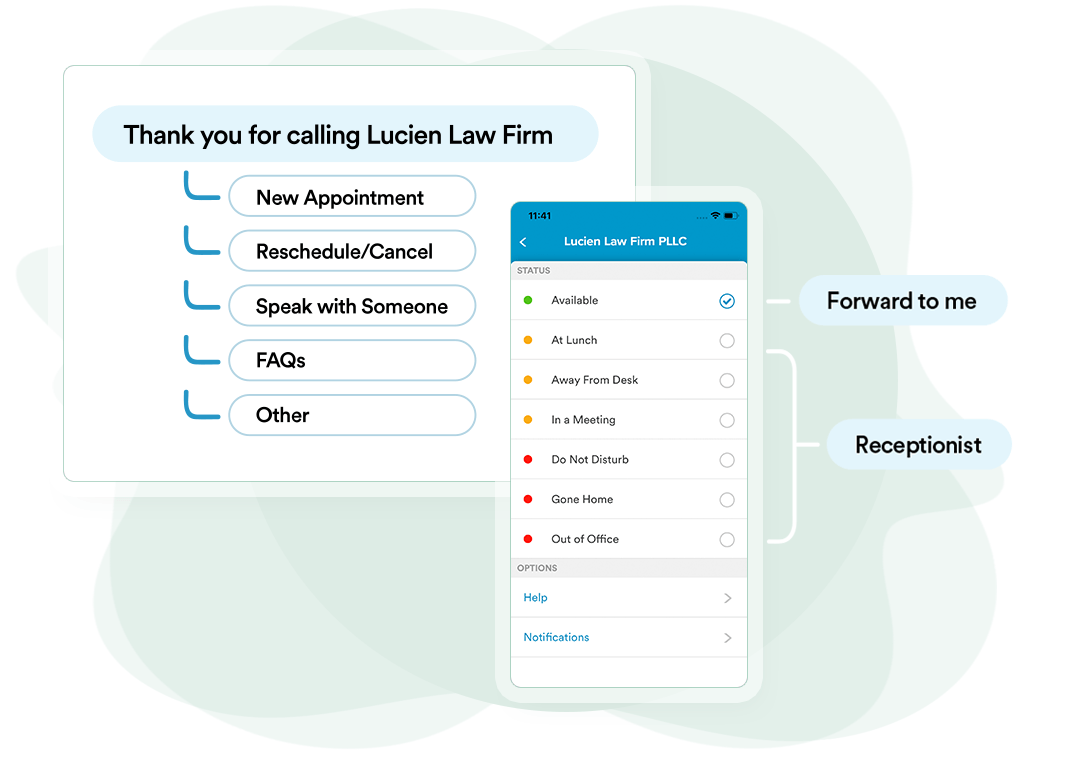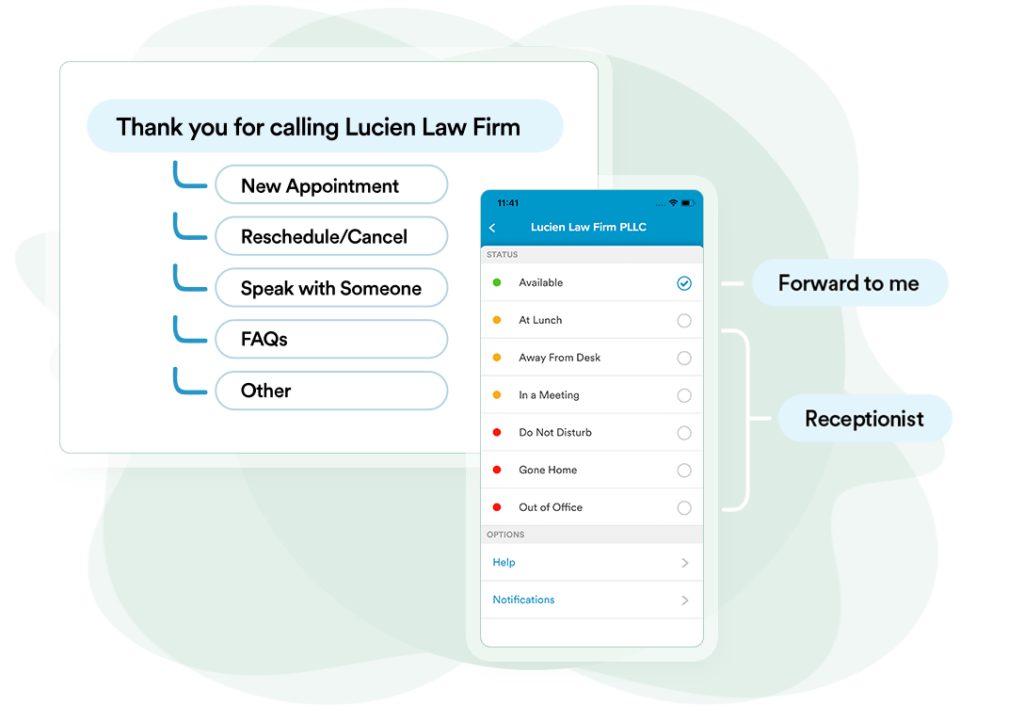 A Completely Customizable Callflow to Deliver the Perfect Experience for Your Callers
We'll help you customize how your calls are answered so you get the type of support you need, and you can use our answering services in the way that makes sense for you – from full-time to just sometimes.
Our receptionists work just like an in-office receptionist, transferring calls when you're available and taking messages when you're not.
A Lot More Than Just Messages: Transfers, Lead Collection, Scheduling, Payments & More
Many answering services provide what is basically a human equivalent of voicemail, but at PATLive, we've worked hard to build an answering service with robust capabilities that allow our virtual receptionists to work as a seamless extension of your business, so callers will think they're speaking with a member of your team, not your answering service.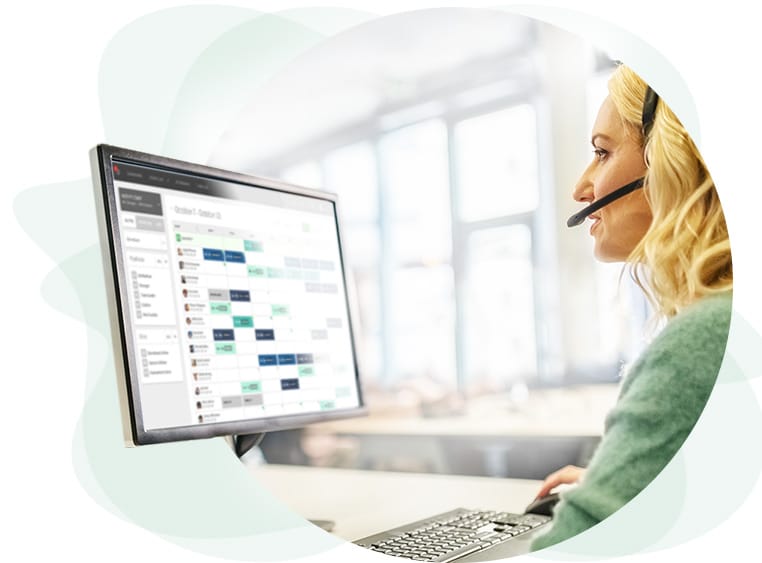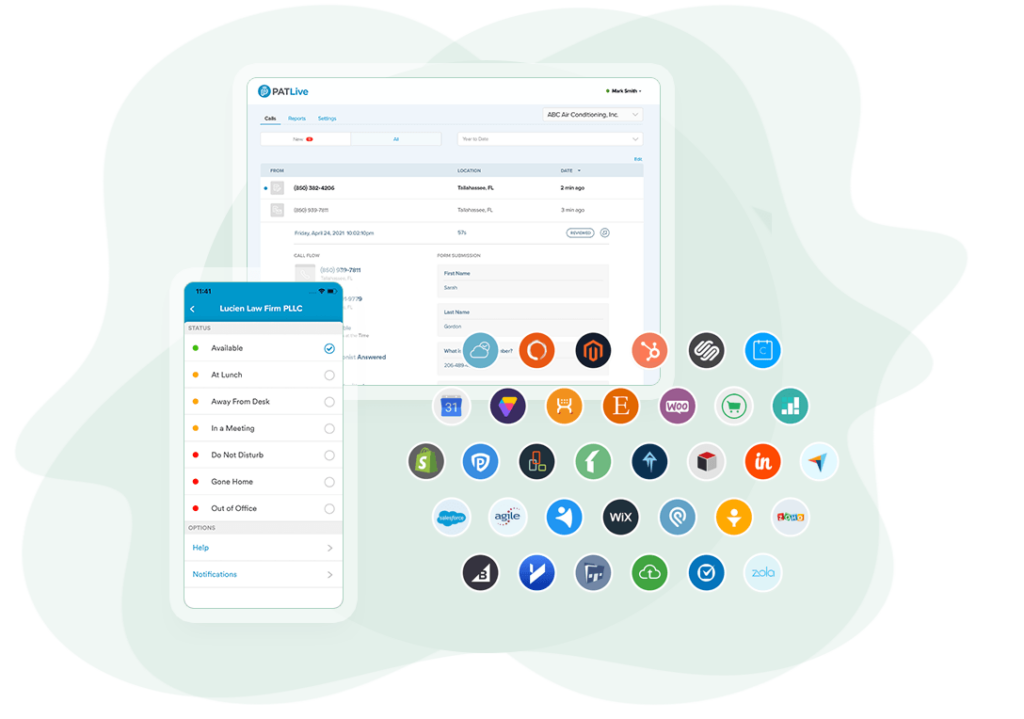 Apps & Integrations that Take Your Answering Service Experience to the Next Level
With our web and mobile apps, you'll be amazed how similar your answering service experience is to the one you'd have with an in-office receptionist. Update your status to instantly change how receptionists are handling your calls, and receive emails, texts and push notifications that keep you updated.
Fast
We answer calls fast, on average within 4 rings or less.
Engaging
Delight your callers with friendly, personal service.
Affordable
Starting at just $59/mo, with no contracts or commitments.
Explore All the Ways Our Answering Services Can Help Your Business
Our 24/7 call answering services go way beyond just answering the call to save you time, delight your callers, and book more business.