Our virtual receptionists ensure every call is answered quickly and handled correctly
100% US-based Virtual Receptionists • Flexible Call Scripting • All-inclusive Pricing
Friendly, helpful virtual receptionists dedicated to your business success
With 24/7 virtual receptionist services from PATLive, you get amazing service on every call. We'll answer and sound just like a member of your team, providing friendly, helpful service to every caller, so you can be more productive and get the most from your calls.
100% US virtual receptionists and personal, engaging 24/7 live call answering services

We understand how important every call is to your business and are committed to delivering an outstanding level of service every time we answer on your behalf. Our team of virtual receptionists is 100% US-based and each new hire receives more than 80 hours of initial training, followed by consistent monitoring, coaching and continued education to ensure we're delivering the perfect experience you envisioned on every call.
With the best people, training and technology, you'll get the absolute best results for your business – but don't take our word for it. Read our reviews on TrustPilot to see why 8 out 10 customers rates our virtual receptionist services as "great" or better, with an overall rating of 4.6 stars.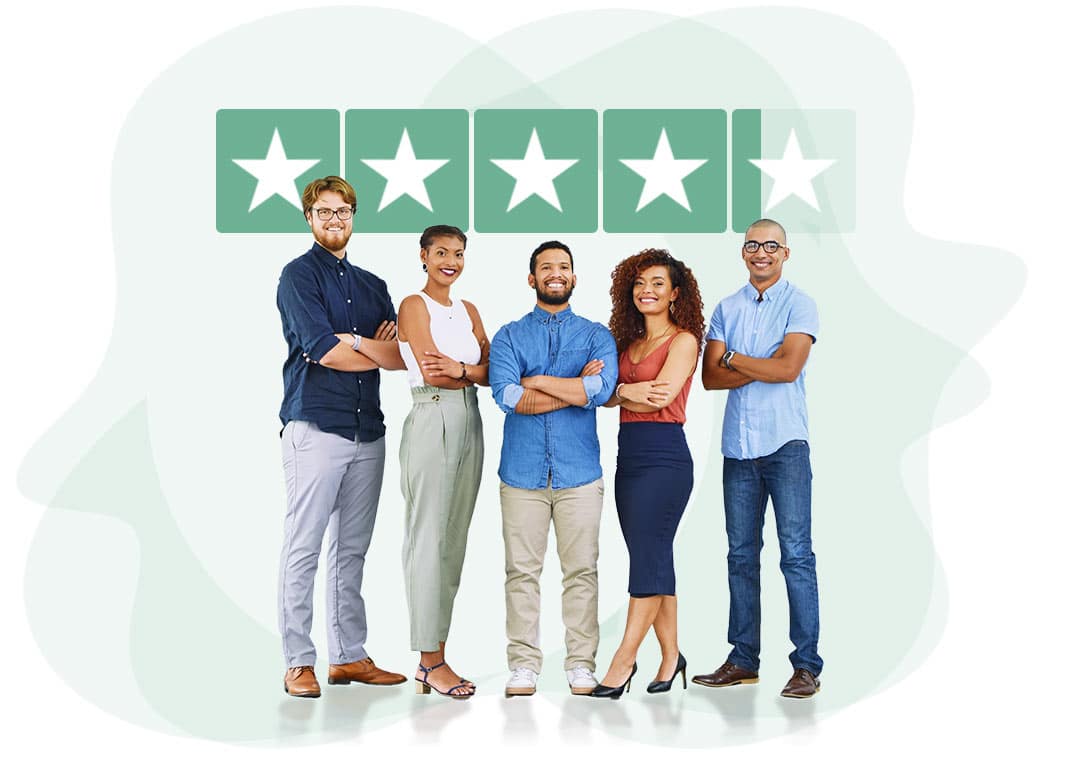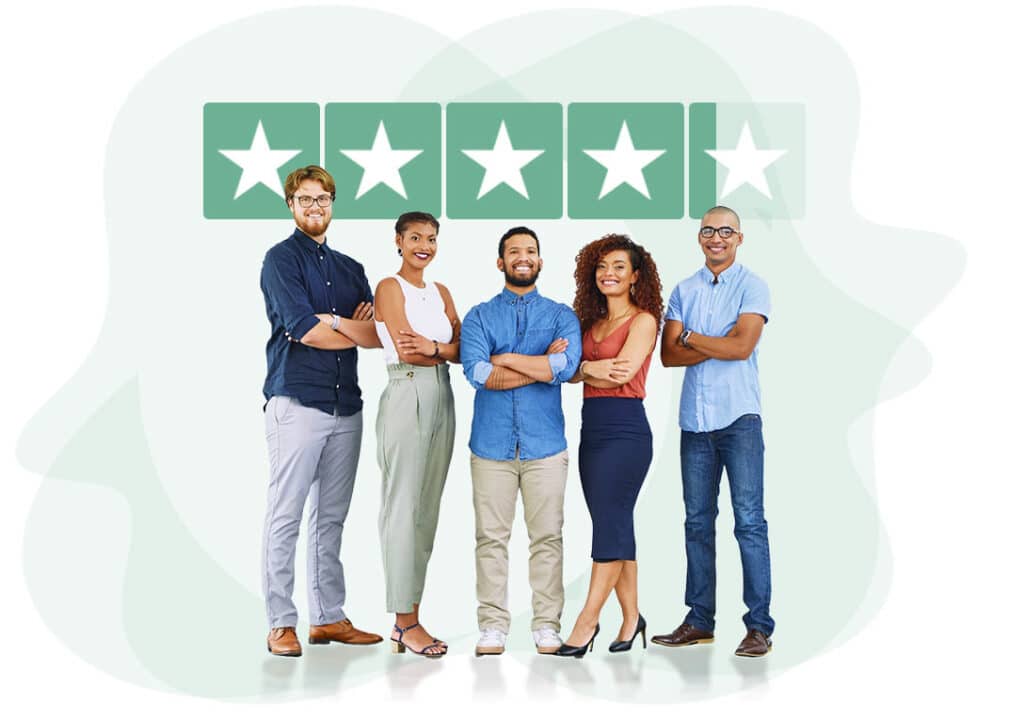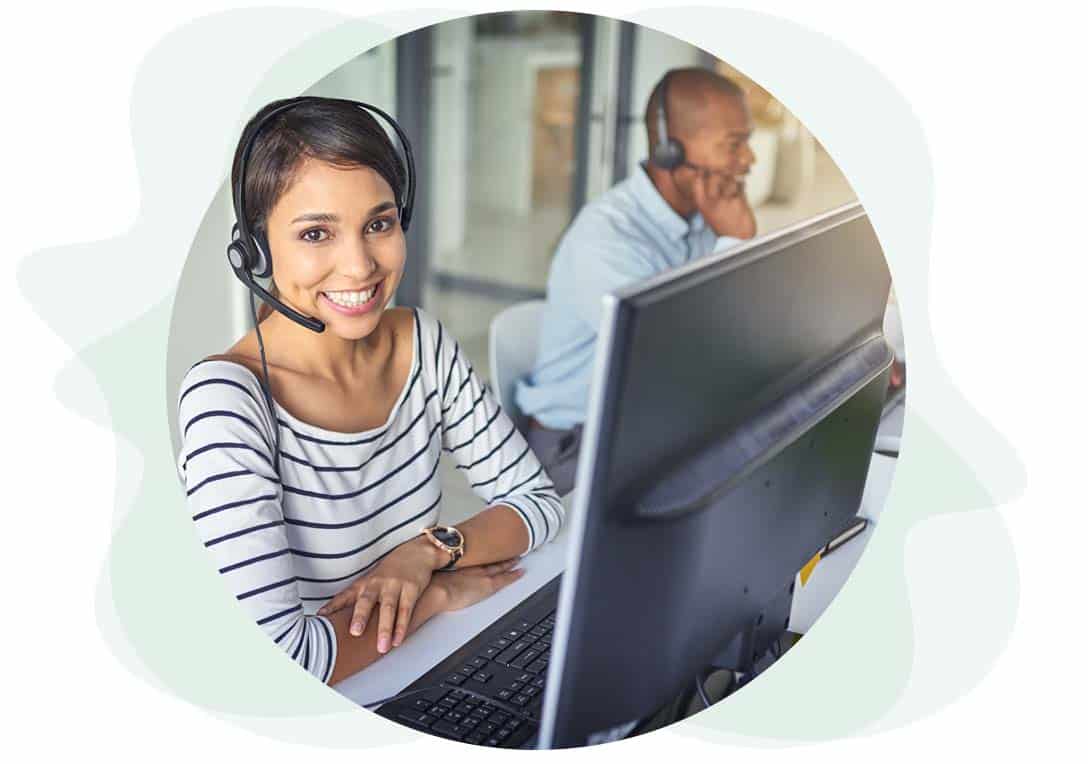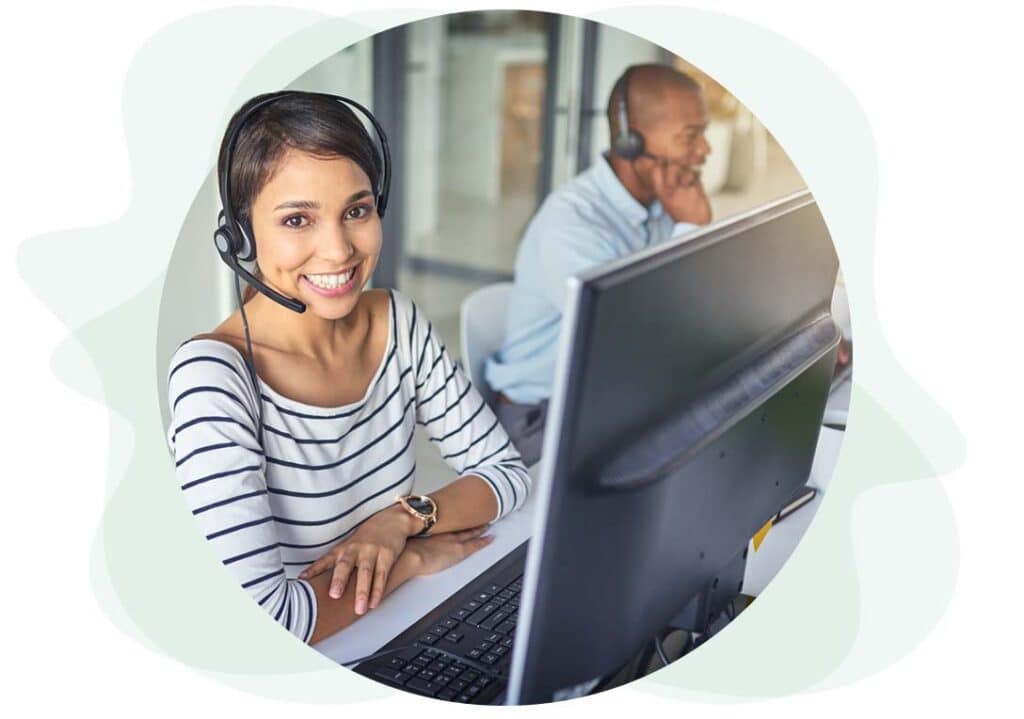 We do it all – call screening and transfers, message taking, lead collection, scheduling & more
When we answer, our receptionists can do as little or as much as you need on your calls.
Whether you need a virtual version of front office receptionist services with general call answering, screening and transfers and message taking, or help with specific things like lead collection, sales calls, scheduling, event registrations or payment processing, our virtual receptionists are designed to work as a seamless extension of your team, so you'll get the support you need to be more productive and grow your business.
You have complete control from "hello" to "goodbye" with the industry's most flexible and robust call scripting platform
With over three decades of experience working with businesses of all types and sizes, we're happy to suggest specific openings, closings and caller options that will help you get the most from your calls, but ultimately you have total flexibility in how your calls are handled.
Our virtual receptionists will follow your instructions to the T to deliver the perfect experience you envisioned on every call.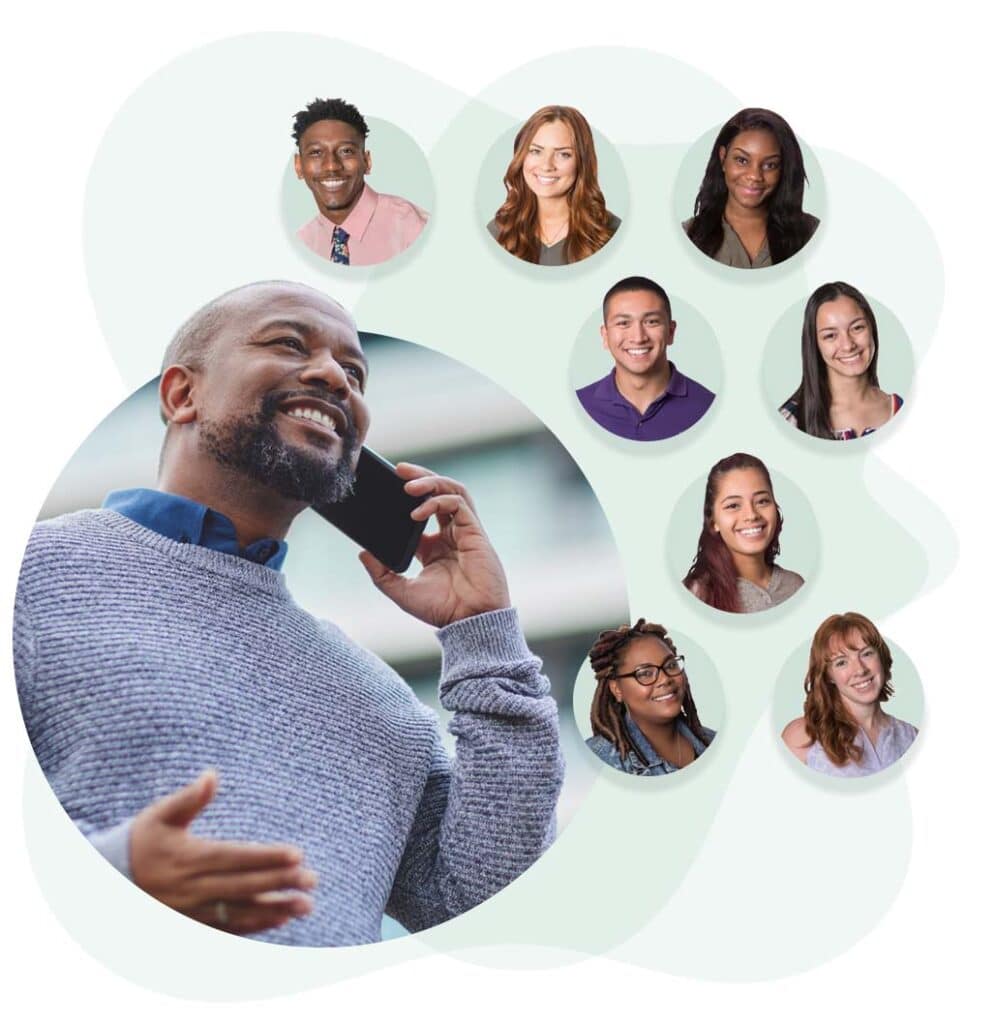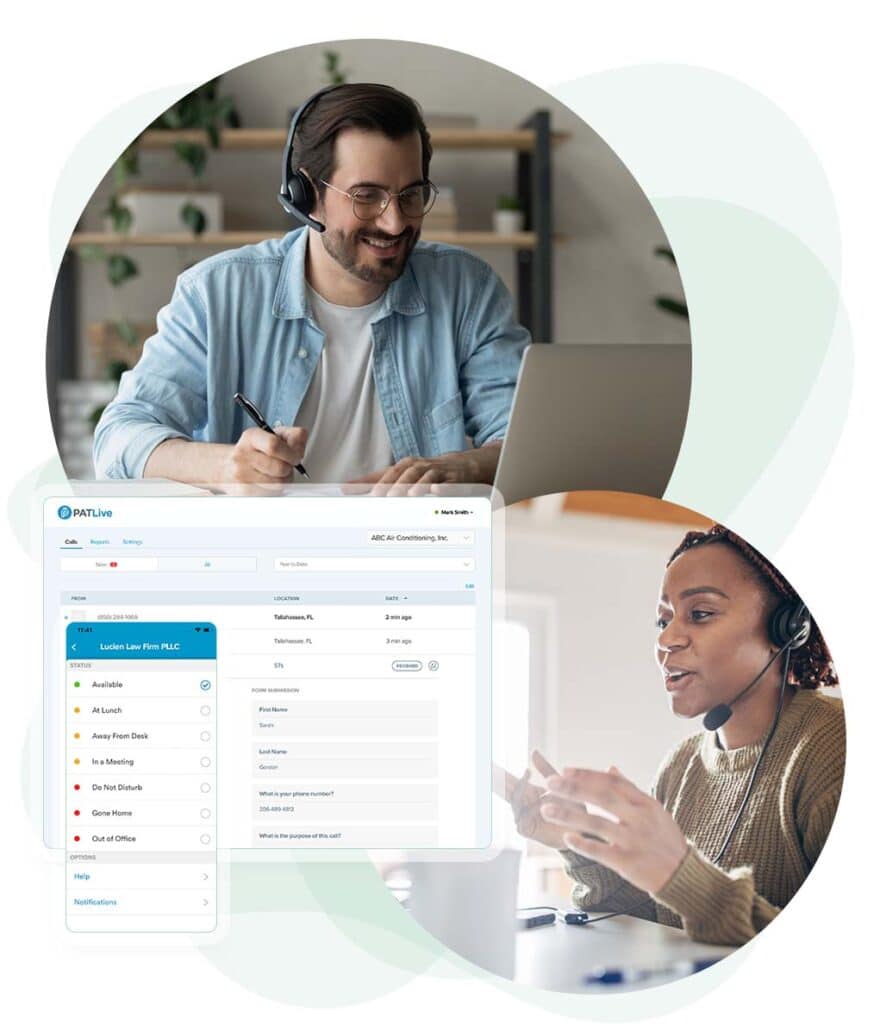 Great apps you'll love – or have our team of virtual receptionists work directly in your web-based apps
Our amazing receptionists are what set PATLive apart from the competition, but our great web and mobile apps are an important part of the superior experience you'll enjoy with our virtual receptionist services, too.
Update your status to instantly change how your calls are being handled. Get real-time notifications by email or via our mobile app when you have new messages, leads, orders or voicemails to review. And take advantage of easy to use reports that help you visualize call trends.
Need us to save leads directly to your CRM or perform other tasks in your company's software? No problem – we can do that via our popular integrations.
Ready to get started?
Our virtual receptionists do so much more than just answer the call
PATLive virtual receptionists work as a seamless extension of your business, offering all the benefits of an in-office team – only remotely.
24/7
We're available 24/7 – even on holidays.
Friendly
Delight your callers with friendly, personal service.
Affordable
Starting at just $60/mo, with no contracts or commitments.
Request more info
Not quite ready to start a free trial? Request a call with sales to learn more.