Take full advantage of your call data with our API
Direct, programmatic control of your call data and status.
Integrate your PATLive services with any software
With the PATLive API, you can leverage your call data and status in virtually any software or reporting suite.
Access your call data
Retrieve your CDR records, call details and related artifacts in JSON format, so you can display PATLive calls (and messages, voicemails, form submissions, etc) within other software, perform advanced analysis in reporting tools and more.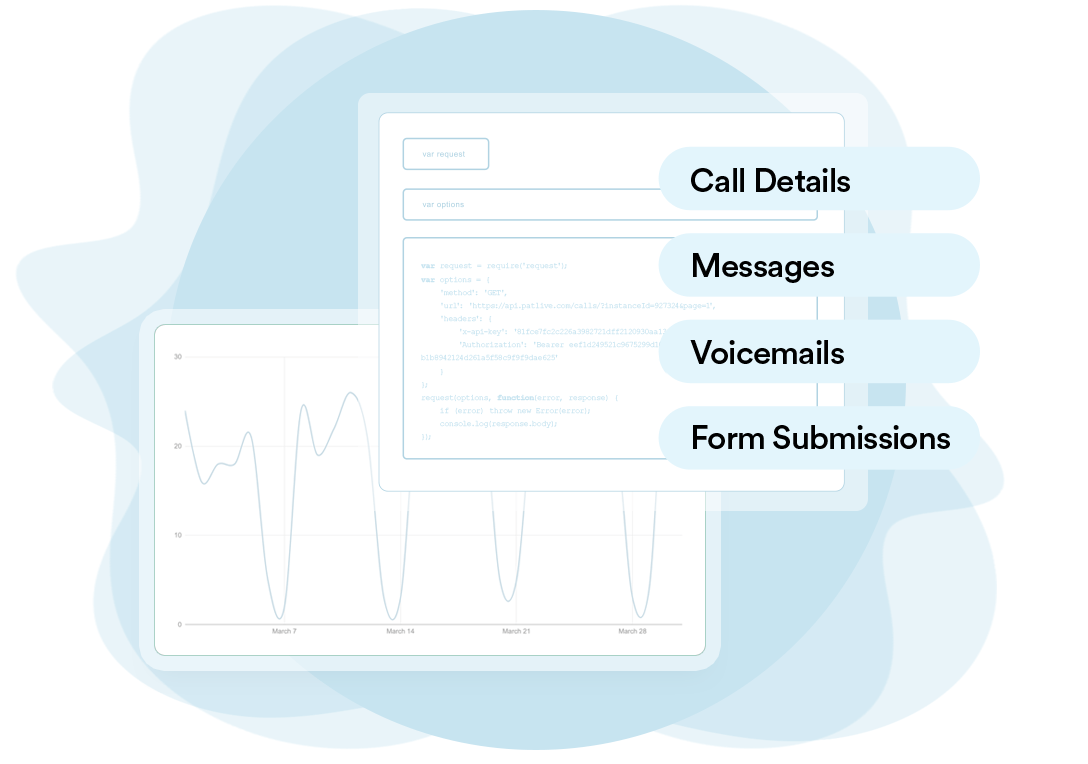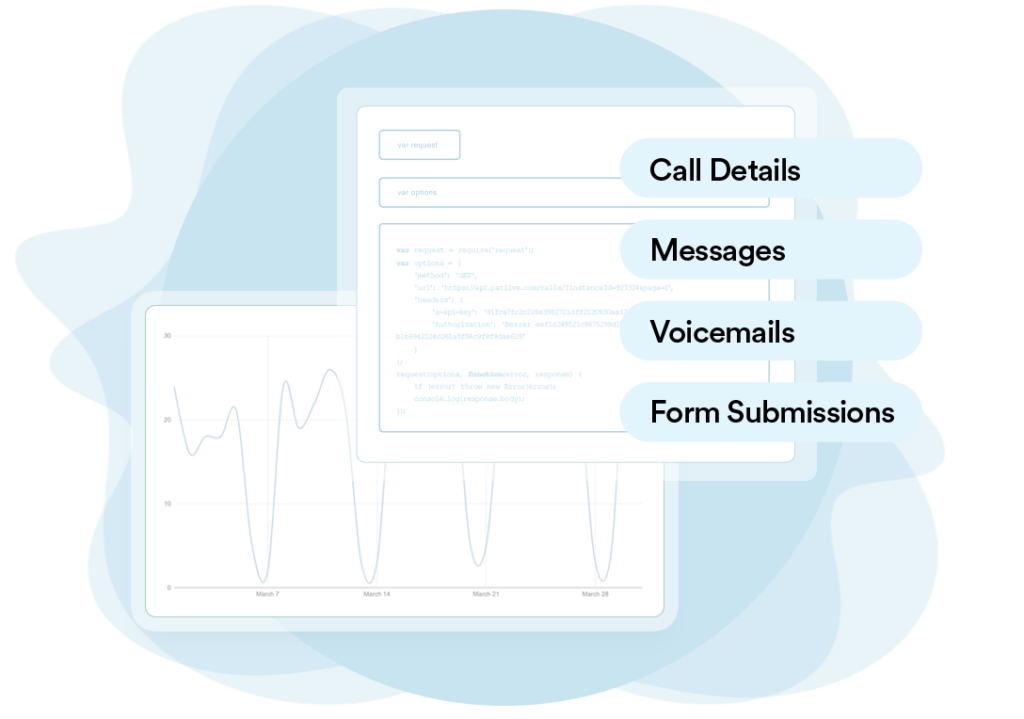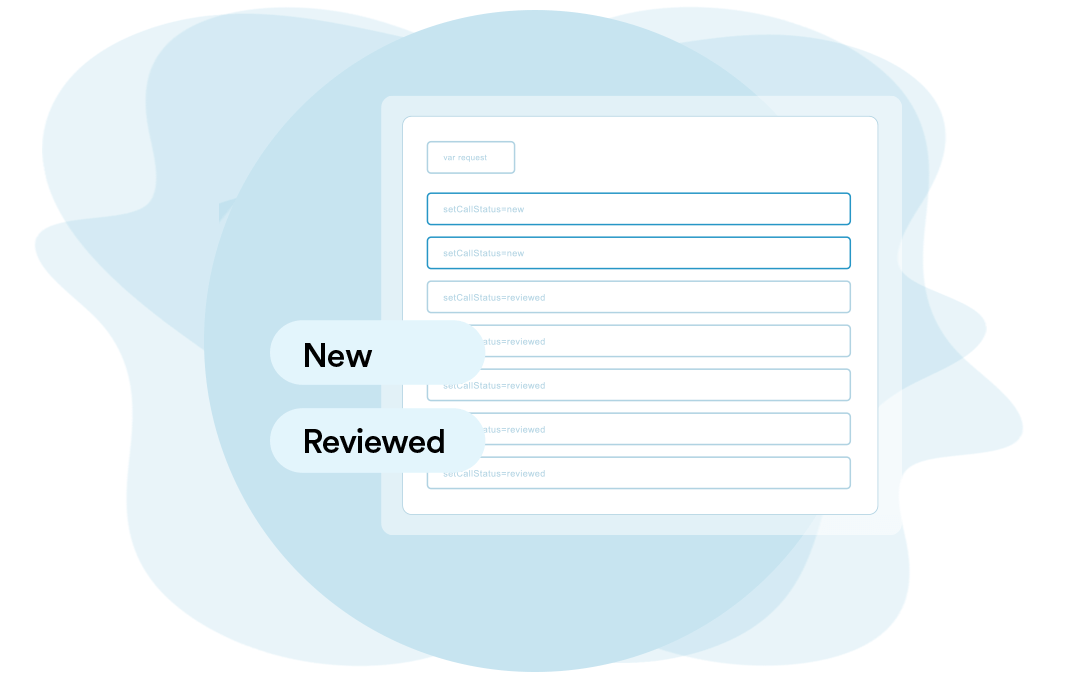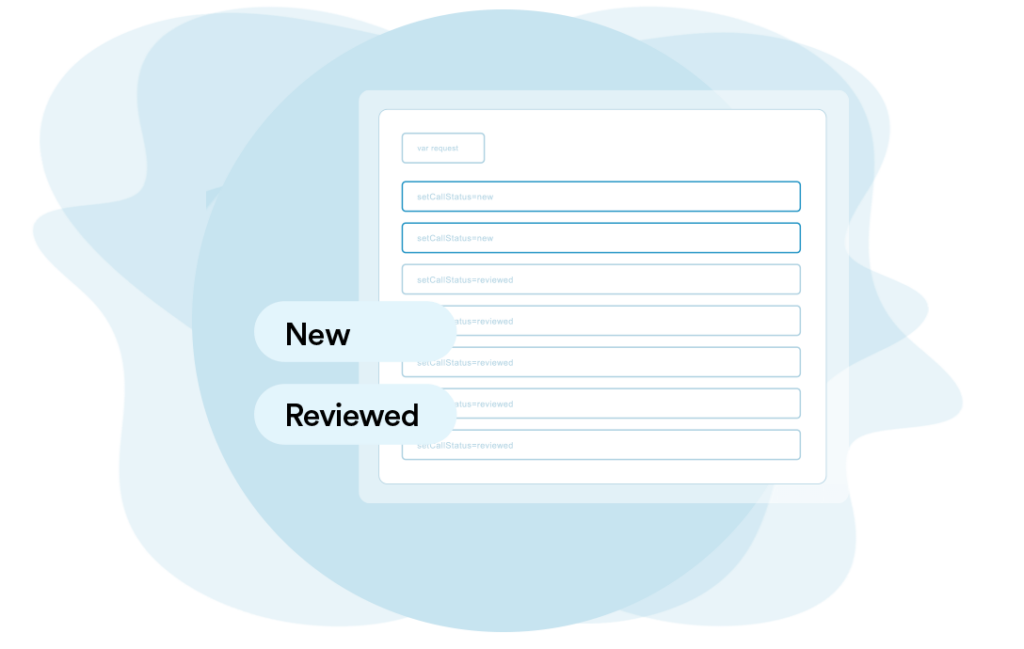 Set new/reviewed states
Manage the new/reviewed state of calls, so you can control this indicator from within other software or as part of automated ETL workflows.
Control your status
Set your status programmatically, so your PATLive status can be controlled from within other software or made to mirror state from another system where you're already setting a status.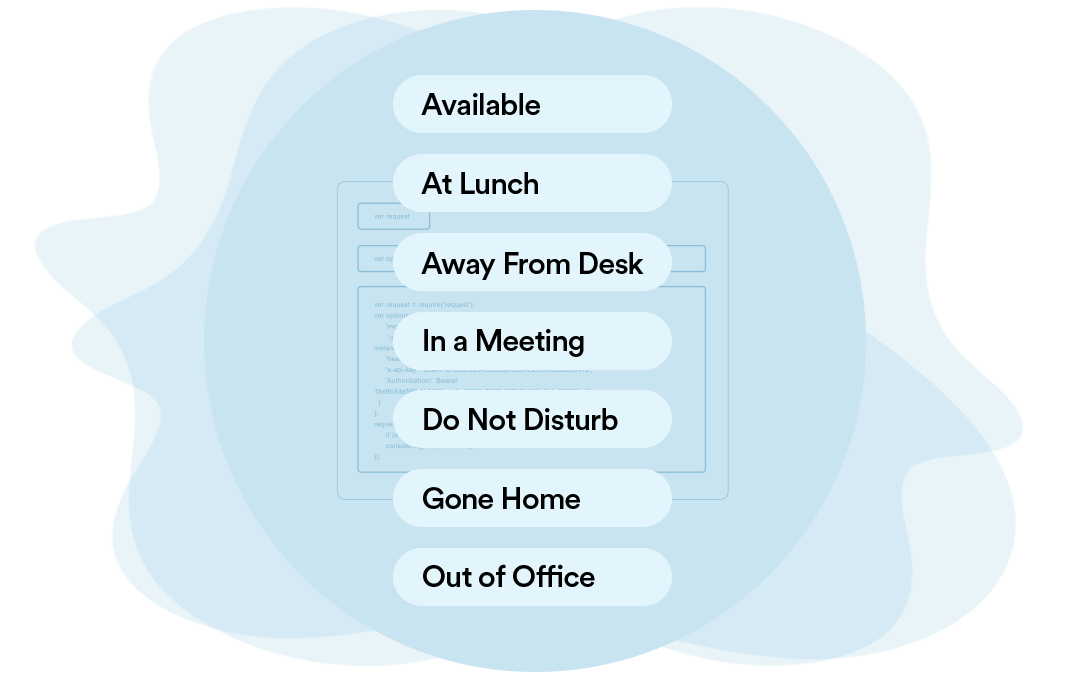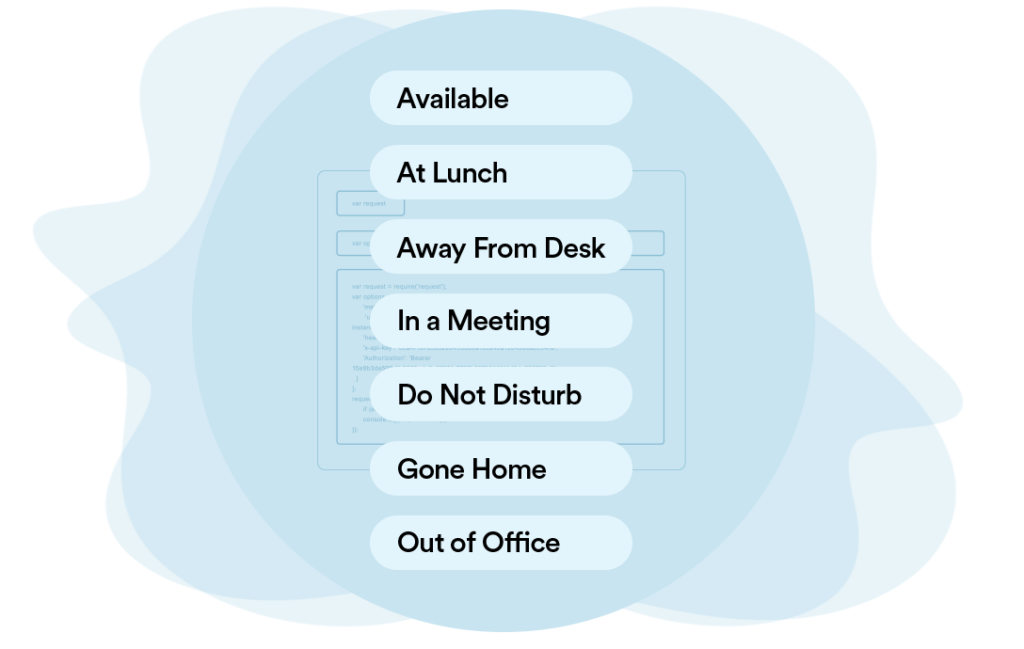 Download the documentation
API access is included with Pro and Pro+ plans. To get started, download our documentation.
Read
Retrieve the same source data we use to populate our apps.
Write
Make updates to new/reviewed states and your status.
Real-time
Our API data is real-time with very little post-call lag.
Frequently asked questions