Make every call count.
Get the most from your phone calls with our 24/7 live answering service. Our friendly, US receptionists act as a seamless extension of your team, delivering the phone support you need to answer every call and help grow your business.
24/7 live answering services • Outstanding virtual receptionists
For over three decades, we've been helping businesses with one of their most important assets – their phone calls. Let us show you how our team of 100% US virtual receptionists and 24/7 live answering service can help your business deliver an engaging, helpful experience on every call you receive.
We're proud to share that PATLive was selected as "Best Virtual Receptionist Service" by Forbes (April 2023)
"To find the best answering services for small businesses, we considered over 25 of the leading services in the space and narrowed it down to 15, which we then evaluated across five key categories and 27 different metrics. Our ratings consider factors such as transparent pricing, features, service quality and inclusions, and access to customer support and ratings. All ratings are determined solely by our editorial team."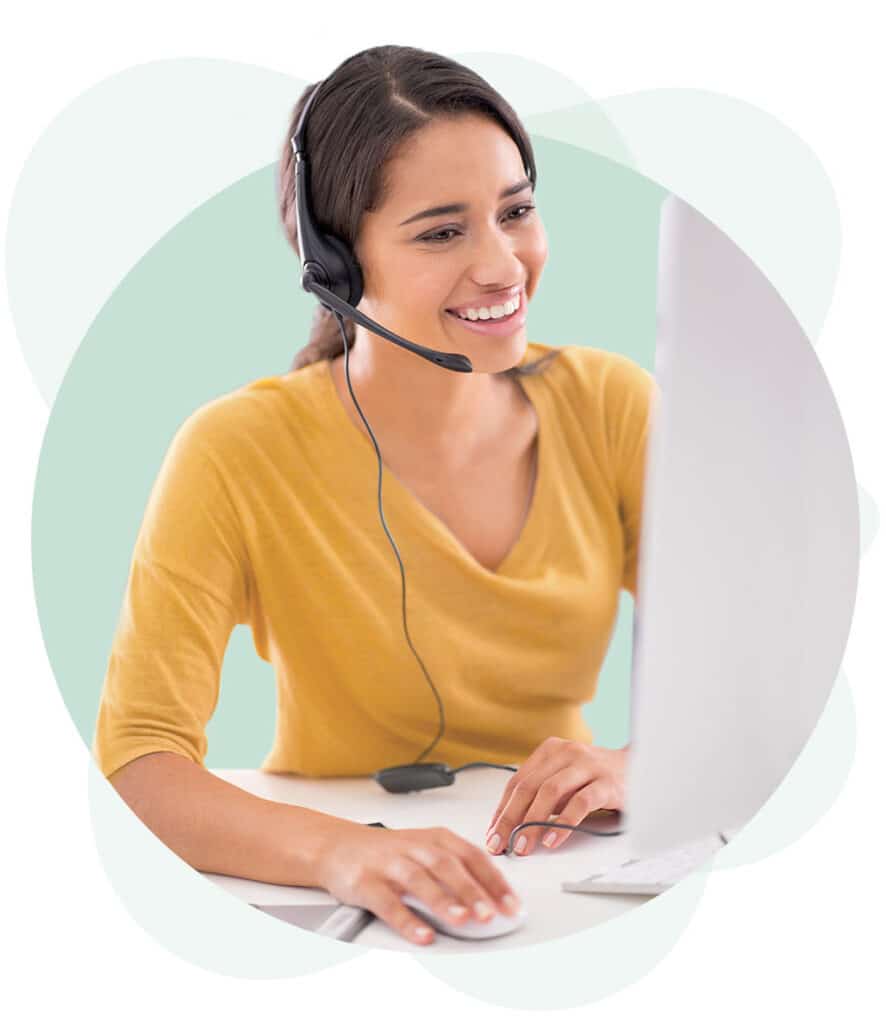 All the capabilities of an office receptionist – only remotely
Our virtual receptionists are trained to serve as a seamless extension of your business, delivering call answering services that offer all the benefits you'd expect from an in-office team, for as little as $59 per month.
Service so good, they'll never know it's an answering service
When we answer on your behalf, our goal is always to provide service so good, callers will have no idea they've reached your answering service.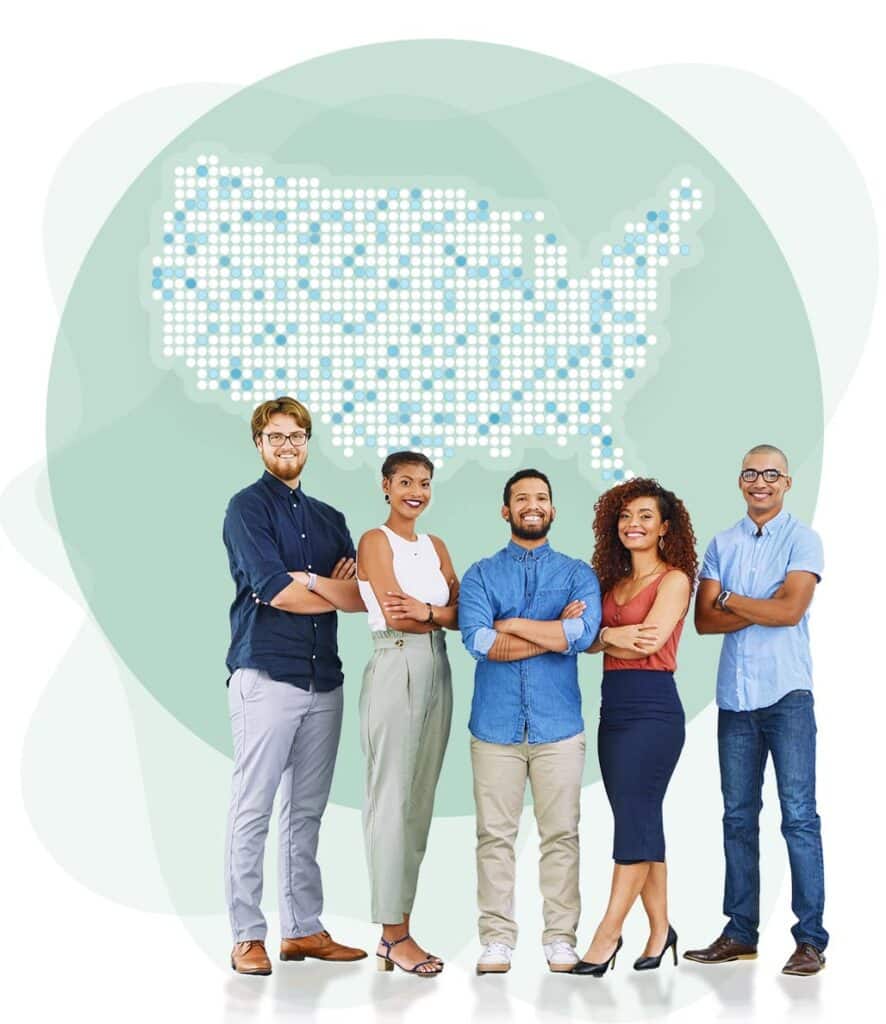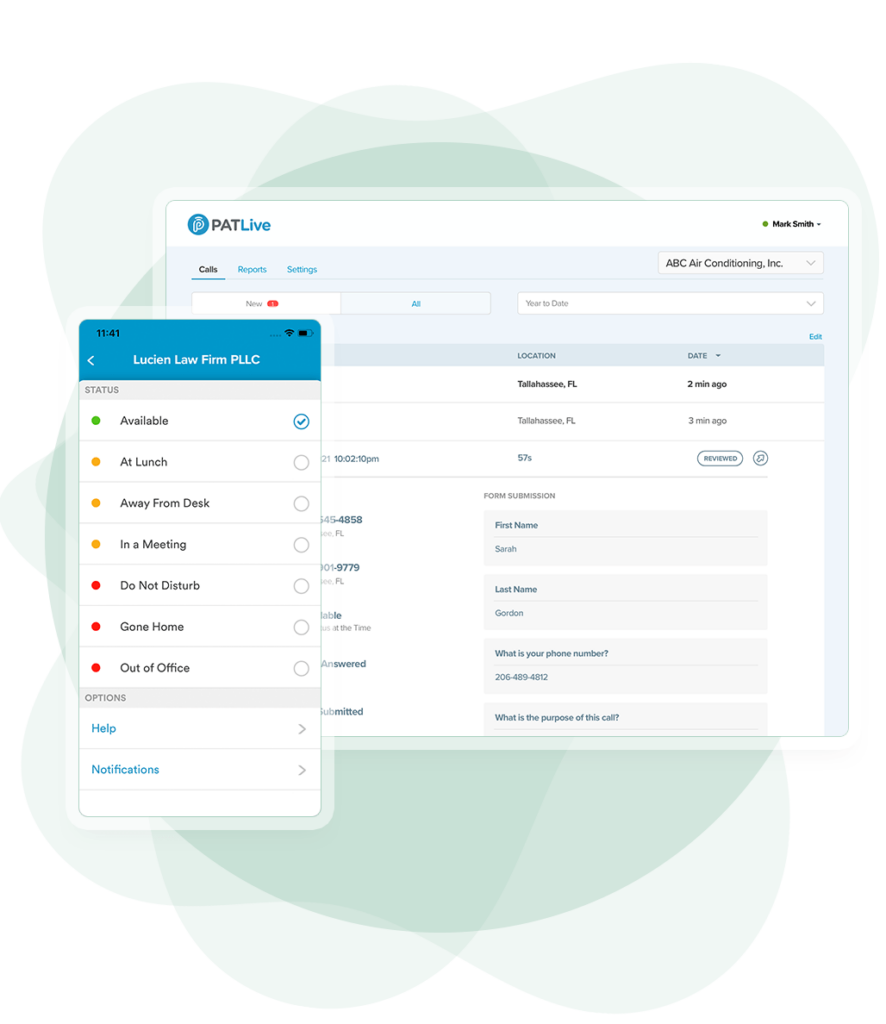 Great tech to make your experience even better
There's no doubt about it, great people and training are key to our outstanding service – but our great tech plays a role too.
With easy to use web and mobile apps, powerful online reporting, and an extensive offering of integrations + an API, you can stay connected from anywhere and get even more from your services.
Flexible
Customize how calls are answered to meet your needs.
Friendly
Delight your callers with friendly, personal service.
Affordable
Starting at just $59/mo, with no contracts or commitments.
Put our live answering services to work for your business today
For over 33 years, our live receptionists have been helping businesses deliver what every caller wants – a live person and helpful service.