Take your answering service experience to the next level with our web & mobile apps
Convenient apps that keep you and your PATlive team in sync.
Stay in sync with your PATLive team from anywhere
With our easy to use web and mobile apps, you can stay connected and in control from anywhere.
Update your availability to instantly change how your calls are being handled
With statuses, you can change how your calls are being handled with a single click. Update your status in the web or mobile app, and your receptionists will instantly see your new availability and handle your calls accordingly.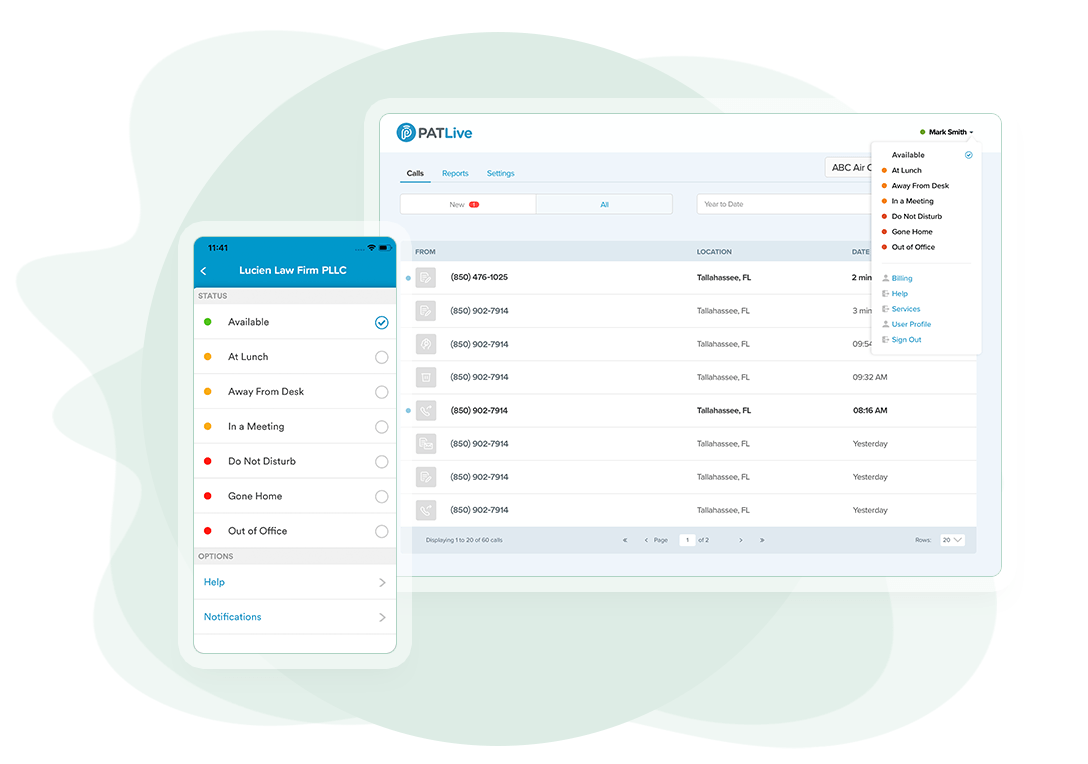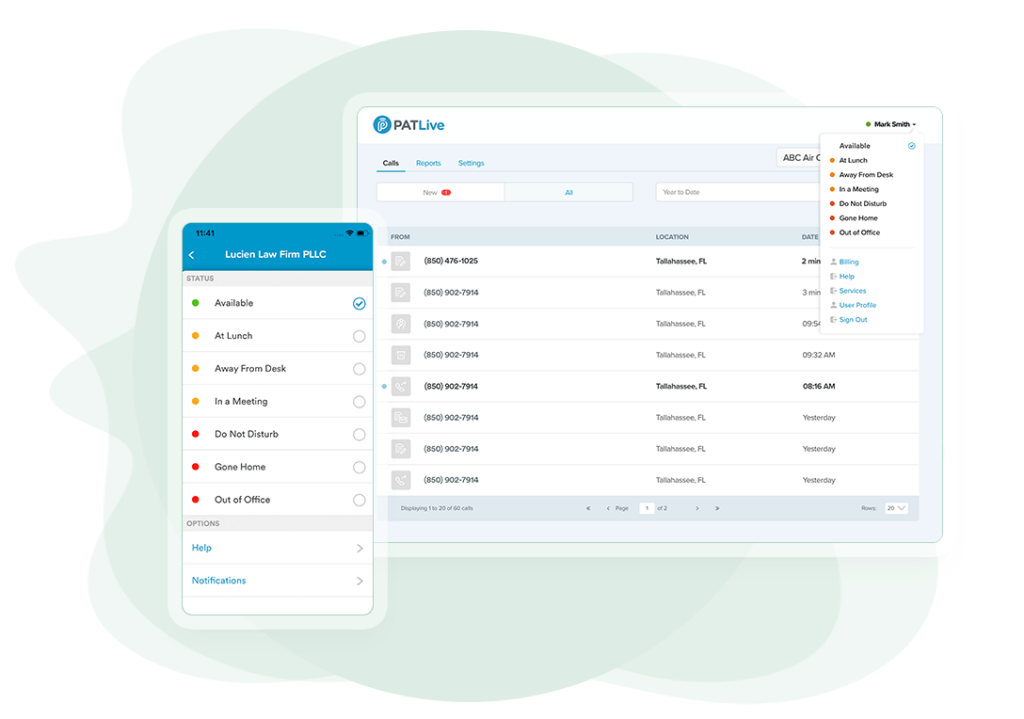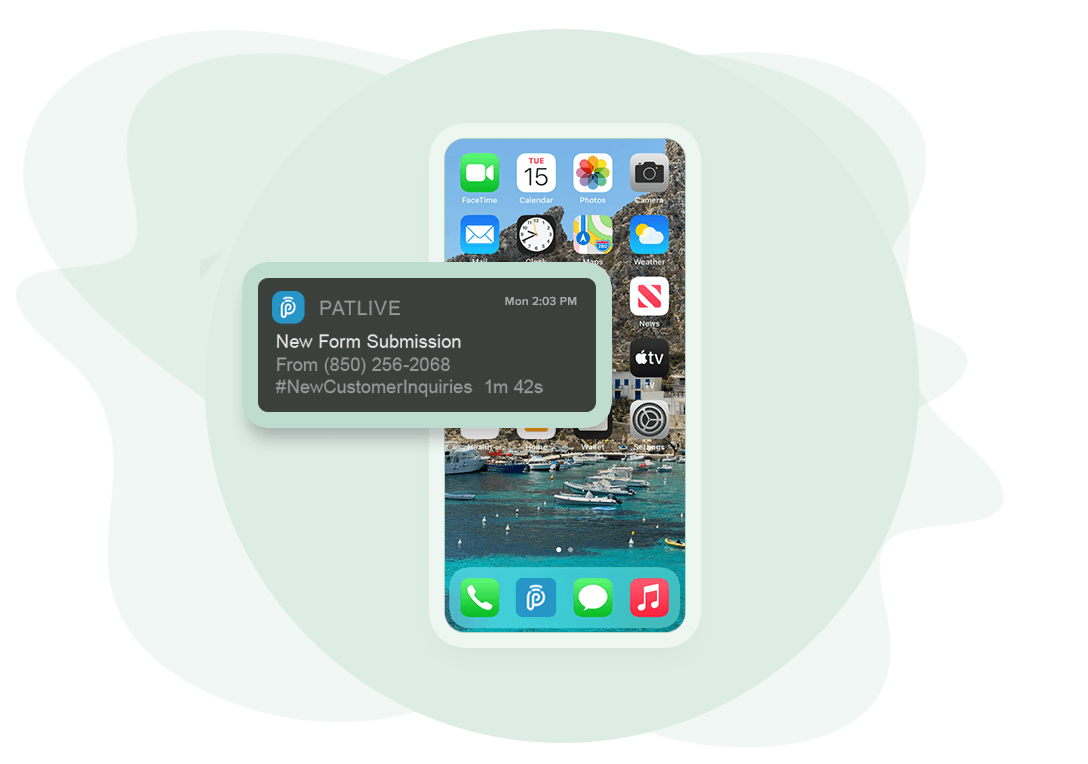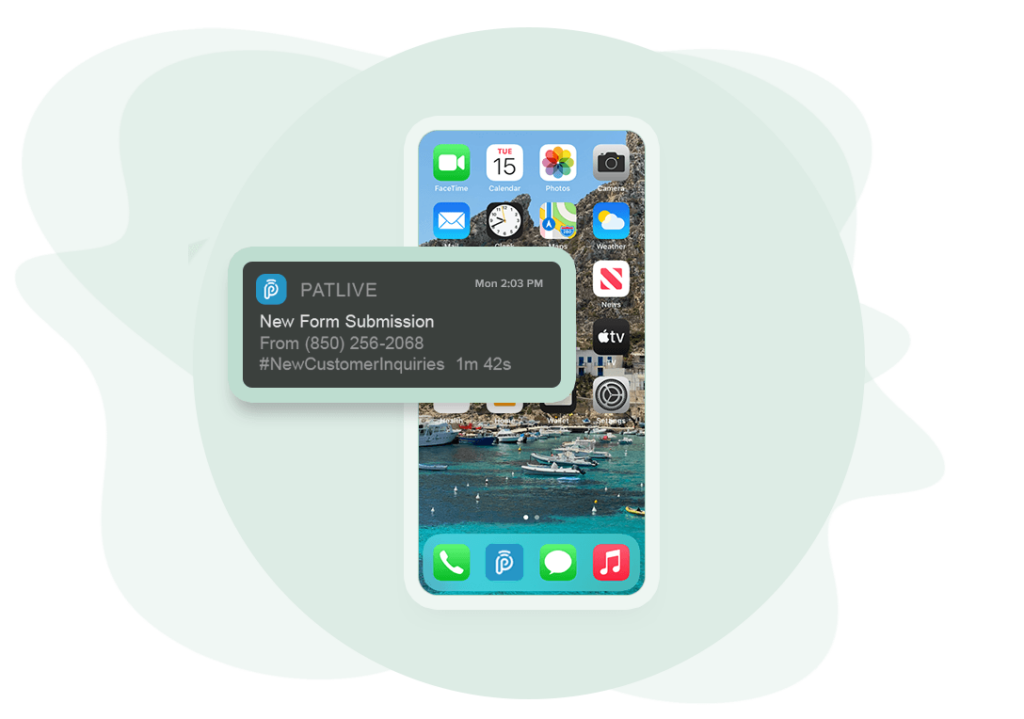 Get real-time updates on your calls with push notifications
Configure push notifications to be notified when you receive a call or when we perform a certain action on a call, and with our detailed call flow summaries, you can see step by step everything that happened on the call.
Access everything we're collecting from callers
Your PATLive receptionists can do a lot on your calls – transfer callers, take messages (or send to voicemail), collect leads, schedule appointments, process orders and more. After each call, you'll receive a detailed submission by email, text or conveniently in any browser or mobile device using our apps.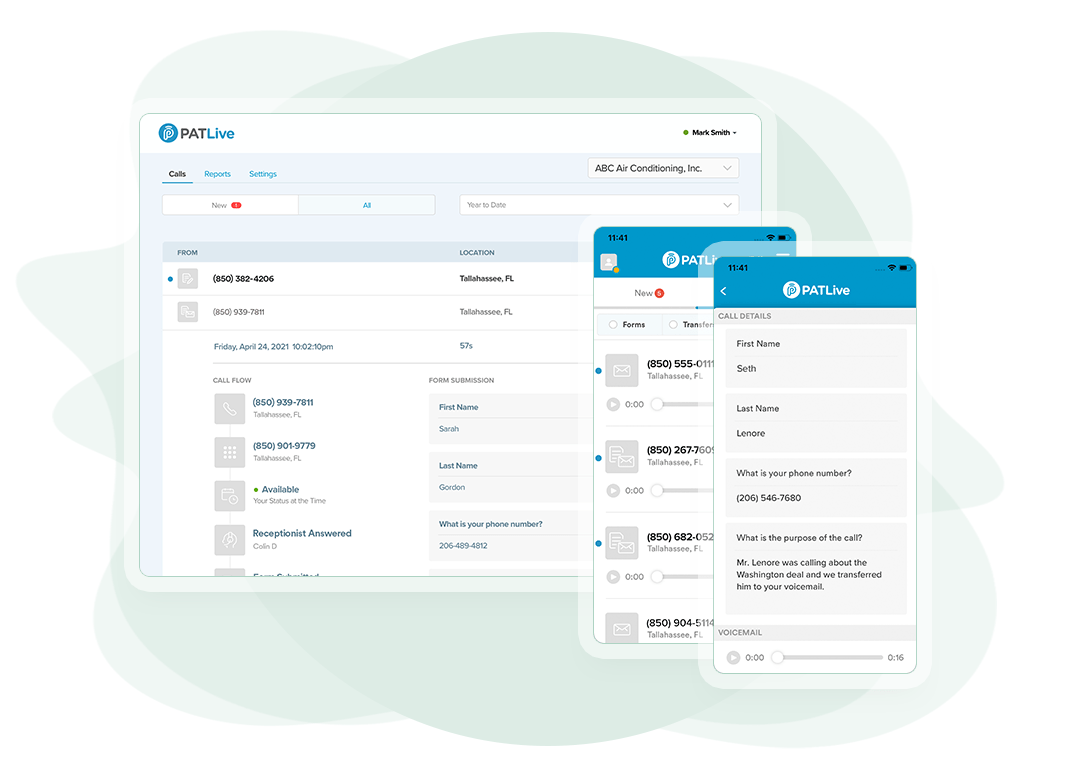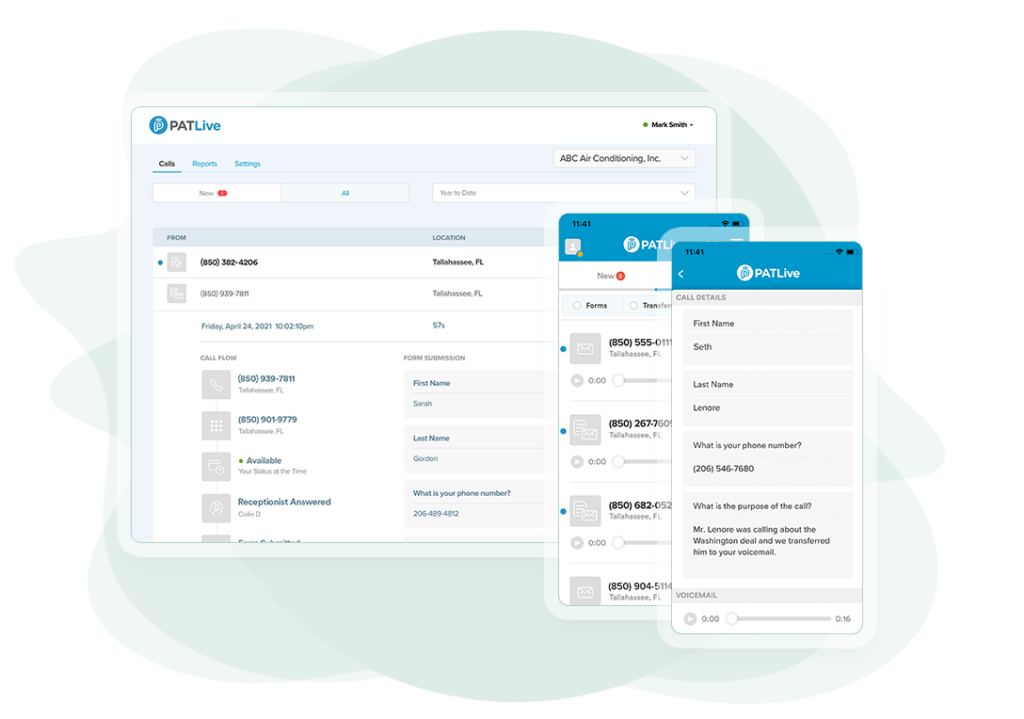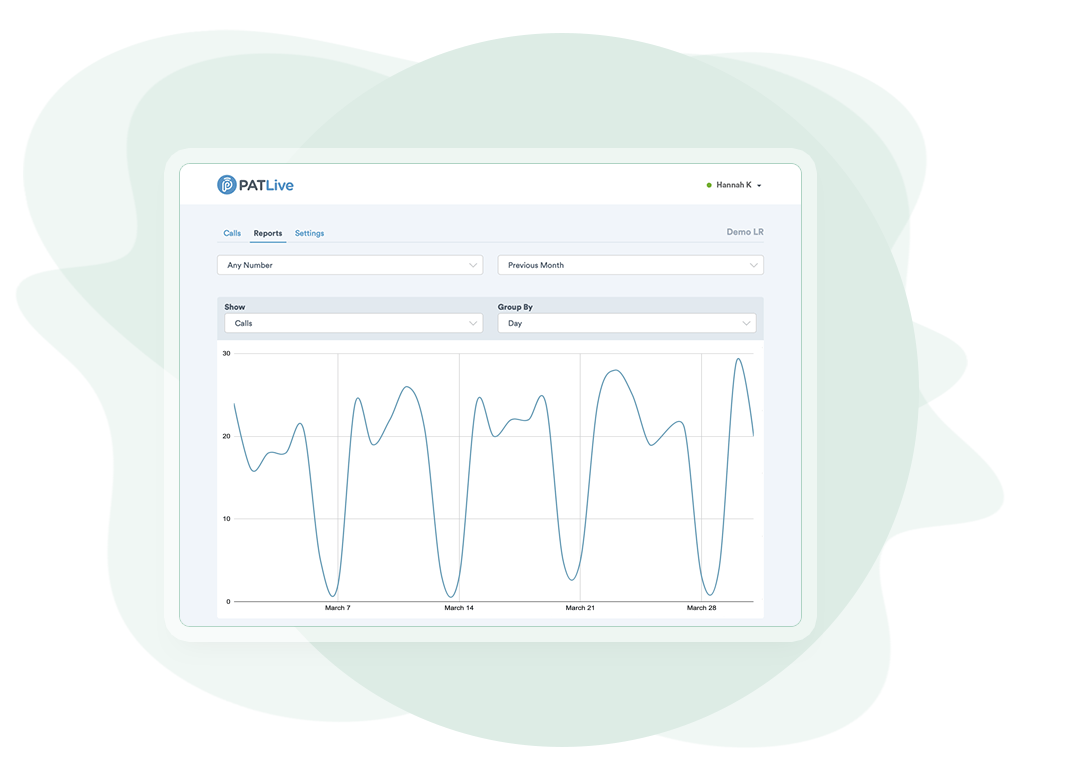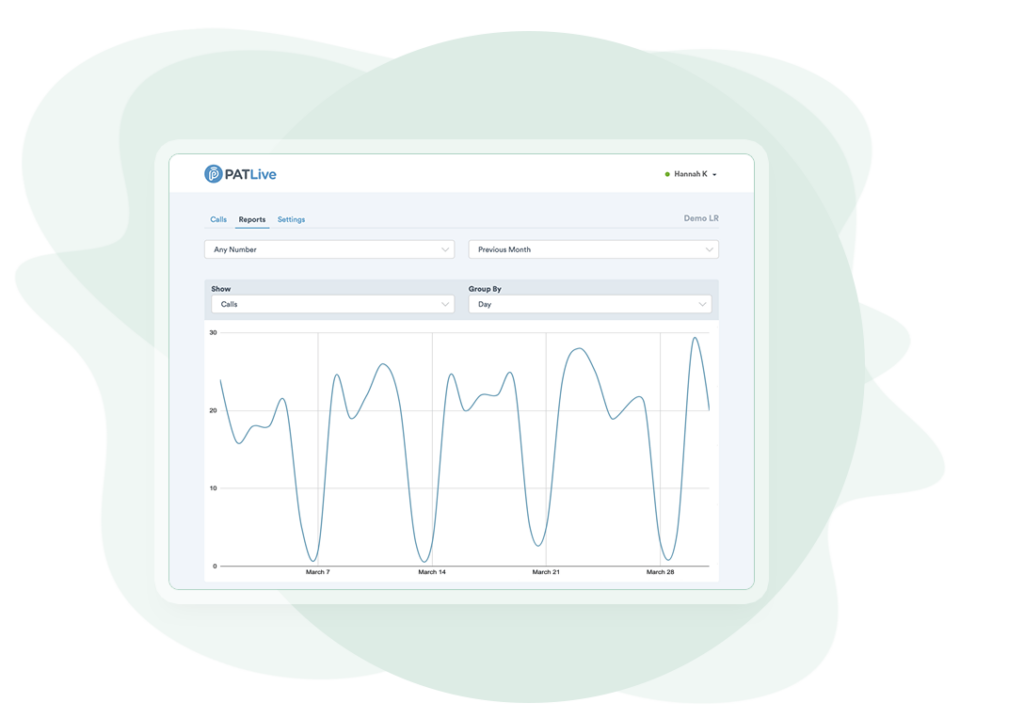 Visualize call trends & patterns with easy to use reports
Take advantage of reports that help you visualize call trends and keep tabs on usage. Report on call counts, minutes, and average call durations grouped by month, week or day.
*Reporting is available in the web app only at this time.
Flexible
With statuses, your PATLive team is always in sync with you.
Convenient
Update your status and access call details from anywhere.
Easy to Use
Our web and mobile apps are simple and easy to use.
Frequently asked questions