How Live Virtual Receptionist Services Can Grow Your Business
Many businesses will want to scale at some point. While scaling can lead to growing pains, it can also lead to more profit and overall stability for the company itself, both of which are incredible incentives to do so. In this pursuit of growth, virtual receptionist services emerge as a powerful ally to support your business goals. These services play a pivotal role in helping you navigate the complexities of expansion, ensuring that you harness the full potential of your business's growth journey.
Growing a business, of course, isn't necessarily an easy task; if it was, more companies would be rapidly expanding, with empires popping up all around us as if they were Starbucks. Though it isn't easy, however, there's some good news: There are plenty of tools that can help, especially if you're leveraging them correctly.
Live virtual receptionist services are one of those tools, and in this post, we're going to look at how virtual receptionists services can help you grow your business effectively.
What Are Live Virtual Receptionists?
Live virtual receptionists are real people (not chatbots) that are available to answer calls going into your business, handling them as an in-office receptionist would, but they're not physically in your office.
High quality answering services like PATLive will have a workforce full of talented, experienced, and highly-trained customer service experts who will be available to take on the calls coming to your business, and they're capable of doing more than just answering a call and sharing your business's working hours; they can process payments, book appointments, and much more. 
How Live Virtual Receptionist Services Can Help Grow Your Business
Wondering exactly how hiring a virtual receptionist service can help you grow your business? Take a look at these four clear benefits, and see if they line up with your business's current or future needs.
You Never Risk Missing a Potential Customer
If you've got an in-office receptionist (or if you're handling all your calls yourself), chances are good that you want to shut down during your off-hours so you can get some rest and enjoy your time away.
That's hard to do if no one is answering the incoming calls that inevitably stream in during the off-hours, holidays, and busiest times of the year.

Live virtual receptionist services, however, are the perfect solution. The receptionists available 24/7, 365 days a year. You'll never miss a single client call, and you won't have to pay exorbitant holiday pay or overtime fees.

Keep in mind that if most leads call and you don't answer, they're unlikely to leave a voicemail and they may never call you back. A live virtual receptionist service will prevent you from missing even a single client, allowing you to grow more rapidly.
Customer Calls Are Never Rushed
When you hire a live virtual receptionist service, not only are you ensuring that client calls are never missed, but you're also guaranteeing that customer calls aren't rushed, either.
If you have a single in-office receptionist or customer support person trying to tackle every incoming call, there are going to be long wait times, and inevitably someone will be pushed off the phone a little faster because there are so many more calls and tasks to manage. That's not what you want, because it can prevent your customers from receiving top-tier customer service.
Live virtual receptionist services are happy to spend time on the phone with your customers, chatting to build rapport and helping them with everything from booking appointments and processing payments to registering for events. Customers and potential customers will never be rushed; there are always more virtual receptionists from the contact center who can handle additional calls that come in during the meantime.
You Aren't Distracted by Non-Critical Calls
Productivity is everything when it comes to growing your business. You need to allocate your most valuable resource wisely, and that resource is your time.
Trying to manage calls during the day will prevent you from focusing, and can slow down your entire team. This means that it will take longer to get around to mission-critical tasks that are necessary to grow your business moving forward, keeping you stagnant and stuck.
You don't want your productivity to be interrupted, especially when you're trying to get your creative and problem-solving juices flowing. A live virtual receptionist can handle your incoming calls so that you can put your attention where your business needs it most.
You Save Money That Can Be Reinvested in Other Areas
Virtual assistants can reduce operating costs by 78%.

Companies that hire virtual assistants can eliminate all the expenses required to maintain a traditional employee. They don't have to worry about equipment, benefits, paid training, or long-term contract agreements.

TrueList.co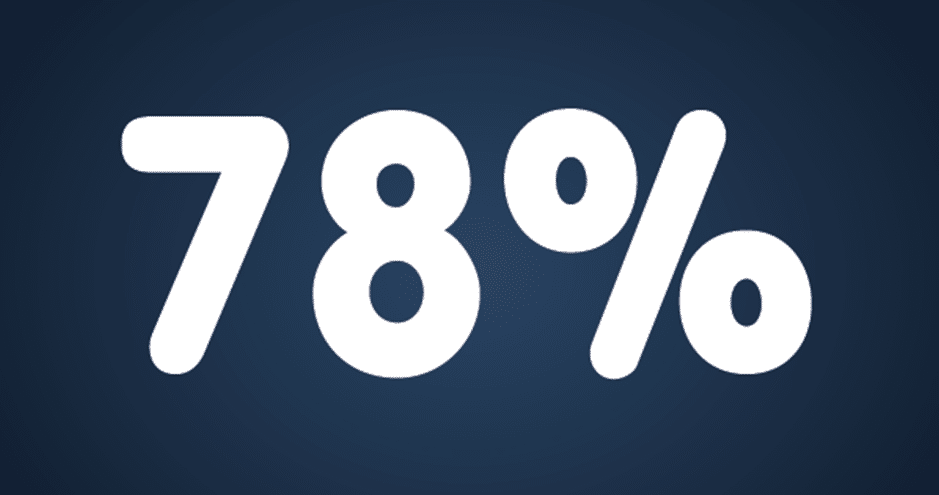 Believe it or not, high-quality answering services like PATLive's will typically save you money. This happens for the following reasons:
It's more affordable to hire an answering service than to have an in-office receptionist, and you get more coverage with more live VR agents than a single in-office team member could provide.
You never miss a call, so you never miss the chance to convert a client.
There's no overtime or holiday pay.
We can qualify leads, process orders, set up appointments, take messages, and more, helping you make sales faster.
You can focus more on money-making tasks while we handle the calls, giving you more earning potential.
Once you add up all these benefits, you can save costs in some areas while earning more profit overall. This gives you a major net positive, which you can then reinvest back into your business, enabling growth even further.
Want to get more aggressive about your marketing campaigns so you can reach new audiences and get more clients? You could invest more funds there. Or you could invest in new products or services, or even hire new team members so that you can grow internally.
Growing businesses can always benefit from funds, so this is a powerful reason in and of itself.
---
Live virtual receptionists can be an incredible addition to businesses of all sizes, even though they aren't an employed team member who works 9-5 in your office. Here at PATLive, our virtual receptionists are highly trained and know exactly how to help your customers just like you would, allowing us to act as an extension of your business to best serve your customers. You've got enough on your hands trying to grow a business; at least let a virtual receptionist take the phone calls of your plate.