No-Nonsense Ways to Get Qualified Leads
Are you having a hard time getting new customers? Small businesses can find it difficult to generate new, qualified leads when business is slow. Here are some no-nonsense ideas for bringing all the leads to the yard.
Blog & Social Media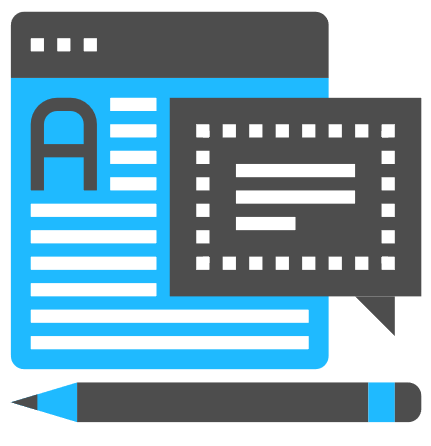 A blog is not only a way to share your business' story with or educate your customers, but it has the added benefit of creating industry authority. Your blog is also an excellent way to generate site traffic.

If you're going to blog, you should most definitely be doing some sort of marketing on social media. X (formerly known as Twitter) in particular, is an exceptional way to drive qualified leads. Not only are you publicizing your blog, but you can have discussions with influencers in your industry – their followers would likely be potential customers – as well as participating in chats that will also give you industry authority. You don't have to be everywhere on social – only where your followers are.
Downloadable Content
It's one thing to have a blog and create posts for people to read on a regular basis, but having actual content they can download and keep is ideal. It allows you to capture their information so you are able to follow up with them in the future. You stay top of mind to the customer because your branding is on the content, and you provided them with this helpful information. Downloadable content includes infographics, eBooks, white papers, and even slideshares.
Get People Talking!
Almost nothing beats word of mouth marketing. Happy customers are willing to yack to anyone about a great business. Good ol' customer service makes people talk (negatively or positively) about particularly good or bad experiences with businesses. Exceptional customer service should be so deeply ingrained in your brand that employees will naturally seek out ways to creatively delight your customers.

For example, the national grocery chain Publix is known for its ability to wow its customers from all levels of employees. They were previously praised on Facebook when a young man, responsible for taking grocery carts back inside, was photographed helping some young children cross the street to school outside of the store. The social media post gained almost 5,000 likes and was shared over 150 times.
In another instance, a Publix workers friendship with a customer's six-year old went viral as well, earning the employee over $10,000 on a donation page that the child's mother set up for the Publix worker. That's some serious word of mouth marketing!

Special Programs & Promotions
Incentivized Marketing
Create incentives for customers who actually generate new customers. For example, a hair stylist may offer customers a free cut and color for every 5 of their referrals who book an appointment. This pushes people who already use your service – and love it – to get qualified leads to your door.
Exclusivity
As consumers, we like to spend our money with companies that make us feel special. Create a rewards program for repeat customers. Design a special card for your most valued patrons that provides them with exclusive deals, invitations to events, etc.
Personalize the Experience with Temporary Promotions
What are your customers really into right now? Is there a big game, concert, or event all of your target market will be attending? Is there some sort of trend you're seeing with your customers? See these as opportunities, and come up with a way to capitalize from them. Back to Publix as one of our prime models of customer service excellence, they've recently released "limited edition NFL sub sandwiches" in select metro areas. Why wouldn't they? People are certainly shopping for tailgating food.
---

Whether you're sharing useful industry tips about your trade or offering some type of referral program, the main takeaway is that you're providing value to your potential customers. You may be (and probably are) the best in the business, but if you're not actively generating leads you may not be experiencing the growth you would like to see.
Are you ready to supercharge your lead generation efforts and provide top-notch customer service 24/7? Stop leaving leads on the table during your off time and discover the difference with PATLive's trusted phone and web chat answering services. Let PATLive become an integral part of your team, seamlessly integrating with your CRM to capture and qualify leads like a pro. Take the first step towards qualifying more leads today! Get in touch with PATLive and see how we can boost your business.