Enhancing Communication with Web Chats for Business
In recent years, a transformative shift in terrain of business communication has occurred. Companies are now seeking new and creative ways to connect with their customers. As a result, web chats have emerged as the frontrunner in digital customer engagement.
According to Invesp, 73% of customers prefer live chat when communicating with a business. In fact, 63% of consumers are more likely to return to a website that offers live chat. The popularity of live chat dwarfs email opt-ins and social media combined. This highlights the role live chat plays in the realm of customer interactions.
In this post, you can expect the following information:
The Popularity of Web Chats for Business
The adoption of web chat has skyrocketed. As a result, the tool has reshaped the way businesses interact with customers. Let's take a deeper dive into the rise of web chats as a preferred mode of communication for businesses.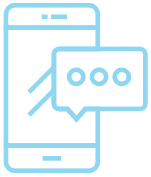 Real-Time Convenience for Customers
Web chats offer businesses the ability to engage with customers in real-time. As you know, an instant connection allows for faster resolution when it matters most. Web chat interactions are prompt and lead to higher satisfaction rates among customers. Here's why your customers can't get enough of web chat:
Instant Gratification: Web chats offer customers the immediacy they crave. There's no need to endure phone queues or wait for email responses. Instead, they can engage with a business in real-time and receive swift answers.

Multi-Tasking Friendly: Web chats offer a seamless experience for customers who are multitasking or on the go. They can carry on with their activities while also chatting with a representative.
Enhanced Customer Support
For customer support, web chats excel in efficient problem resolution. A support team has access to customer data and can share helpful resources or links. It's far easier to guide customers through solutions. This leads to quicker resolution times and happier customers.
With web chat, businesses and customers enjoy the following:
Efficient Issue Resolution: Live chats empower businesses to resolve customer issues fast. Support agents have the information they need to help, like CRM access, resources and more.

Personalized Interactions: Web chats empower personalized interactions. Support agents foster an engaging experience by using a customer's name and tailored responses.
In an article on live chat statistics, 74% of B2C companies and 85% of B2B companies use live chat for sales. 70% of consumers favor human agents over AI technology.

Source: Popupsmart.com
Lead Generation and Customer Data Collection
Web chats go beyond support; they can be powerful tools for lead generation. By engaging with website visitors, businesses can capture valuable customer information. In turn, businesses use this data for follow-up, marketing campaigns, and lead nurturing.
Moreover, 42% of customers prefer live chat for providing contact information. That's higher than any other lead generating method!
Here is how you can apply chat data to your marketing efforts:
Building Customer Profiles: Web chats serve as a valuable source of customer data. Businesses use the data to build customer profiles for targeted marketing and engagement.

Capturing Leads: Engaging with website visitors via chat boosts lead capture efforts. Then, sales can follow-up and marketing can add them into lead nurturing campaigns.
Accessibility Across Devices
Businesses that adopt web chat now gain a competitive edge. Customers prefer a business that offers real-time support that is convenient and personalized. Here's why:
Cross-Device Compatibility: Web chats are accessible on most devices. So, businesses can connect with customers regardless of their preferred platform.

Meeting Customers Where They Are: Customers love to access support any time they need it. Web chat is accessible from any device. That means businesses can offer support wherever the client chooses to get it.

The data is clear: web chats are a must for businesses to thrive in the digital age. Now, it's time to get empowered
There are many web chats for business options out there. Which is right for you? Up next, learn how the right tool enhances customer interactions and drives growth.
Key Considerations When Choosing a Web Chat Service
As you know, web chats are a vital part of modern business communication. So, now let's talk about what to consider when choosing a web chat service for your business. Here are the factors to consider: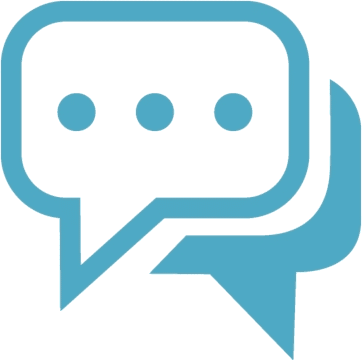 1. Brand Customization:
Look for a web chat service that offers brand customization options. Your chat icon should match your website's aesthetics. Whether you prefer it to blend in or stand out, a customizable chat icon helps keep your business on brand.
2. Easy Integration:
Choose a web chat service that prioritizes ease of integration. The service should provide a simple code snippet to add to your website's code with ease. Easy setup ensures your chat feature launches without requiring extensive technical expertise.
3. Availability Around the Clock:
Opt for a web chat service that offers 24/7 availability. This allows customers with varying schedules to reach out at their convenience. Your business stands to gain increased customer satisfaction and even higher conversion rates.
4. Real-Time Engagement:
Effective real-time engagement is essential. Seek a web chat service that enables you to engage with customers with efficiency. The service should be customizable when handling every interaction. This allows you to provide prompt and personalized responses. And prompt responses enhance the customer experience!
5. Lead Generation and Data Collection:
A valuable web chat for business service should serve as a powerful tool for lead generation. Look for a service that captures crucial customer data during chats, such as email addresses and phone numbers. This data is instrumental for sales follow-up, marketing campaigns, and improving customer targeting.
6. Comprehensive Reporting and Analytics:
Data-driven insights are key for refining your customer engagement strategy. The web chat service you choose should offer comprehensive reporting and analytics. Look for reporting on the following: chat volume, interaction details, and more. Such insights help you optimize your approach and maximize the impact of your chat service.
Shopping for a web chat service is a breeze when you keep these considerations in mind. The right tool should align with your brand, technical capabilities, and engagement goals. The right web chat service will enhance customer engagement and drive growth. It also ensures your business remains accessible to your valued customers.
Try PATLive's Web Chat Service Today!
Ready to take your business communication to the next level? Start enhancing your customer interactions today! Streamline your support with PATLive's web chat service.
Here's What You Can Do Next:
Get a 14-Day Free Trial:
Experience the power of PATLive's web chat for yourself. Sign up for our risk-free 14-day free trial. There are no commitments and no strings attached. You'll get a firsthand glance at your business' support transformation with web chat.
Meet with Onboarding:
After making an account, you'll schedule your onboarding session. You'll get a dedicated Onboarding Specialist who gets to know your business and your goals.
After that, we'll get started! Within 72 hours (generally) we're ready to begin answering your web chats. During the first 30 days, you will work with the same onboarding specialist. This allows you to request any changes or optimizations on your web chats.
Install the Code Snippet:
PATLive provides you with a simple and customizable code snippet to install onto your website. Once installed, your web chat is ready to go! Note: Wait to do this until your scripted chat instructions are set up.
Enjoy 24/7 Accessibility:
Connect with your customers around the clock. With PATLive's web chat, our Virtual Receptionists provide support and engage with your audience at any time. You can sit back and watch your customer satisfaction skyrocket!
Capture Leads and Customer Data:
Leverage web chat for business as a powerful lead generation tool. We can collect valuable customer data during chats to fuel your marketing efforts and drive growth.
Gain Insights with Comprehensive Reporting:
Make informed decisions with analytics and reporting on our mobile and web apps. You can track chat volume and interaction details. This data helps improve your scripted instructions and customer engagement.
Don't let your business fall behind in the digital age of customer communication. Join the ranks of successful businesses harnessing the power of web chats.
Take the first step toward transforming your business communication! Start your 14-day free trial with PATLive's web chat service today!