6 Ways to Leverage PATLive's Web & Mobile Apps for Your Business
At PATLive, we're all about helping businesses save time and provide great customer service, and, now with our new web and mobile apps, we have new ways to customize your call handling instructions so we can deliver an even better experience for your callers.
In this post, we're going to look at six ways you can leverage PATLive's web and mobile apps to use our receptionists as a virtual stand-in for an in office receptionist.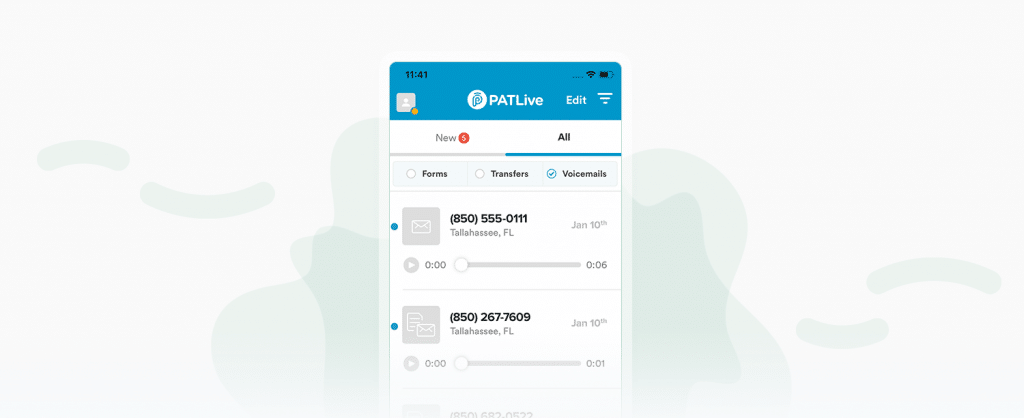 1. Stay Connected & Work From Anywhere
We've all been working on-the-go for a decade with the rise of mobile, and (in the last year especially) we've been increasingly working from home. PATLive's virtual receptionist services are available 24/7 – even on holidays. Now, with our new web and mobile apps, access to your account is, too, as long as you've got an iPhone or Android smartphone on hand.
Our flexible call handling instructions and mobile app allow you to work from anywhere the day takes you. You can check business voicemails or disable call transfers while you're waiting in the pick-up line for your child's school. See what's happening in real-time, so you're never in the dark.
Most people aren't working 9-to-5 in an office anymore; our mobile app aligns with this new business environment, providing unlimited access to interactions using the smartphone that you already have.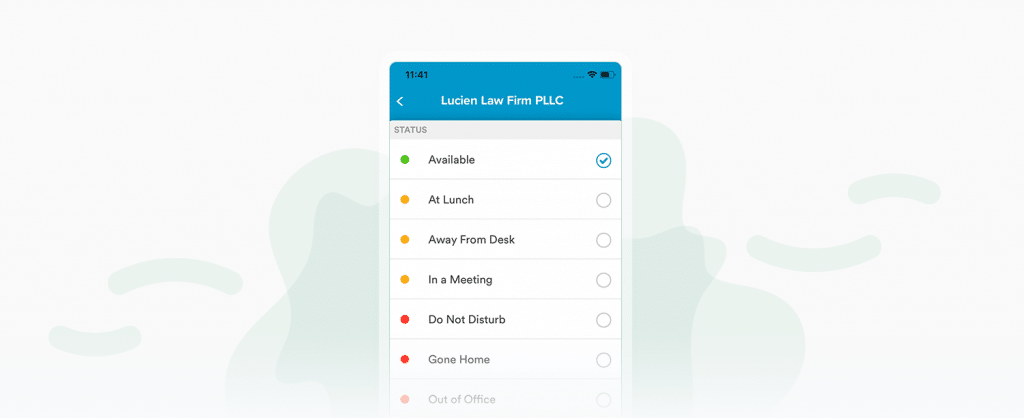 2. Gain Flexibility with New Statuses
When you're using PATLive's virtual receptionist services, you're already in the driver's seat in terms of how and when we're accepting your calls. PATLive's call handling instructions are completely customizable, allowing us to work seamlessly with your needs.
But now, with our new web and mobile apps, you can also set and update statuses in our newly designed apps to determine whether calls should be delivered to your team or handled by our receptionists. You'll be able to set away statuses like "at lunch" that still send callers to you after they've been screened, while others like "out of office" or "in a meeting" send callers directly to our team.
In many cases, our clients have at least some calls directed to their office first. Sometimes, though, you realize that your availability is more limited. In this case, you can pull up the mobile app, change your status, and automatically have callers routed to our team of always-ready virtual receptionists until you're ready to take calls yourself again.
By having experienced, friendly receptionists always available and ready to take calls from your customers, they'll never be kept waiting and their overall experience will be more positive than ever.
3. Grow Your Business Around the Clock
We know that in business, timing can be everything. Having instant access to all potential leads, customer calls, and customer service requests can catapult your business forward.
PATLive's web and mobile apps ensure you can grow your business by getting every caller to the right place at the right time. A quick check-in to our mobile app on the fly allows you to listen to voicemails and check any forms left for you by our virtual receptionists.
Or, if you want to be alerted instantly, you can even enable push notifications to see new messages instantly, enabling you to get in touch with hot leads at record-speed.
4. Save Time & Cut Back On Spam
Spam calls are exhausting. There's no good way to get around that, and plenty of businesses end up receiving a handful of spam calls at least every week.
PATLive's answering service can filter out junk calls for you, giving you an enormous amount of time back in your schedule. We can also help clients with simple but extraordinarily time-consuming concerns, allowing your team to focus their efforts elsewhere.
Our web and mobile apps make it easy to view only the interactions that are crucial to your business. We'll take care of the rest so you don't get stuck in the minutia.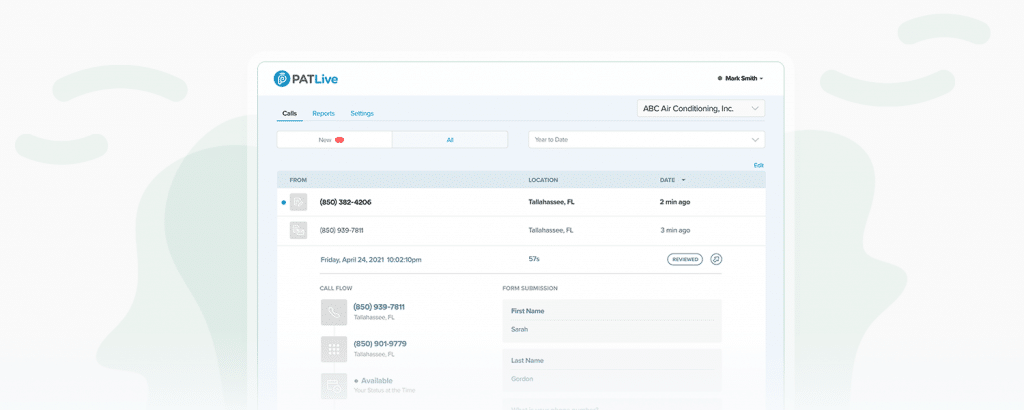 5. Get Valuable Insights in Real-Time
It's valuable to know what's happening with your business on all fronts, and our new web app offers a transparent look at the incoming calls PATLive's receptionists handle.
With our web app, you can learn the following:
How many incoming calls you had, the total duration, and average call duration
How many form submissions, transfers, and voicemails were left
The caller ID and phone numbers of your callers, the date and time each call was received, and how long each call lasted
How many live talk minutes you've used this month
There is also unlimited storage for voicemails and forms, so you can access them any time.
6. Do Even More with Integrations
We truly do strive to operate as an extension of your business, and one way that we do that is by offering extensive integration options so that we can work with the web-based tools you're already using.
Want us to help you process sales or take orders? We can integrate with platforms like Shopify, Wix, WooCommerce, and more.
Need help booking appointments so you can connect with customers on your schedule? We can get you squared away with appointments using tools like Calendly, AppointmentPlus, MindBody, and Google Calendar.
We also have specialized integrations for property managers and legal practices.
Everything can be as integrated and streamlined as you'd like, giving you more time to do mission-critical tasks while we handle incoming calls.
---
Here at PATLive, we've worked for years to consistently help our clients provide top-tier customer service to their clients. We know the trust and care that you've placed in us, and we're so excited that our new web and mobile apps can take your business' potential to new levels.
And when we say new levels, we really mean it. The new expansive benefits made possible by our web app and the convenience of our mobile app offer new functionality, new convenience, and customization like never before.
You have more control over what calls we're taking and when, the data you have access to, and the methods to get customers to the right person who can help them. And if you want us to book appointments through your favorite app or to sync data with your CRM, our streamlined integrations allow for all that and more.
PATLive's web and mobile apps are included for all customers. Download our iOS mobile app on the App Store or the Android app on Google Play so you can start taking advantage of everything that it has to offer today. Our web app is also live, log in today or give us a call at 800-775-7790 for login support. We're here for you 24/7.