PATLive Appoints Jackie Gonzalez as its First Female CEO
Jackie Gonzalez is selected as PATLive's first female CEO in it's 33 year history.
TALLAHASSEE, FLORIDA, USA, June 7, 2023
PATLive, a leading provider of exceptional answering service solutions, is delighted to announce the appointment of Jackie Gonzalez as its new Chief Executive Officer (CEO). With this appointment, Jackie becomes the first female CEO in the company's 33-year history. She brings a wealth of experience and a great understanding of the organization, having been an integral part of the PATLive team since 1999.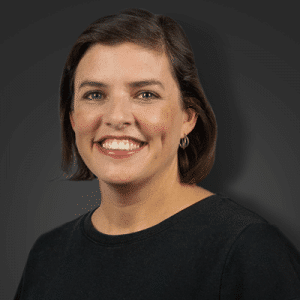 "This company has felt like my home since my first position in 1999, and I am excited to lead our talented team as we continue to deliver best-in-class virtual receptionist solutions to our clients."
— Jackie Gonzalez
During her tenure, Jackie has held various key positions, including her most recent role as Vice President of Operations. In this position, Jackie helped guide the company through many pivotal milestones, including the challenges of COVID, a migration of its technology stack from an on-premise solution to a 100% cloud-based model, and an expansion of PATLive's core answering service business resulting in more than 200% growth. She has continued to push for initiatives that foster a culture of collaboration and innovation while remaining true to PATLive's core values of providing amazing customer service at affordable prices.
As the first female CEO of PATLive, Jackie's appointment signifies a milestone in the company's history. It reflects PATLive's commitment to diversity, equality, and inclusivity, as well as its recognition of the invaluable contributions made by women in leadership positions. "I am truly honored and thrilled to be appointed as the CEO of PATLive," said Jackie Gonzalez. "This company has felt like my home since my first position here in 1999, and I am excited to lead our talented team as we continue to deliver best-in-class virtual receptionist solutions to our valued clients. I am committed to building upon our successes, fostering innovation, and driving PATLive's growth in the years ahead."

The entire PATLive team extends a warm welcome to Jackie as she steps into her new role. With her experience, passion, and leadership, the company is well-positioned for continued growth, further solidifying its position as a leader in the answering services industry.

About PATLive
Founded in 1990, PATLive is a leading provider of answering service solutions, offering exceptional customer service, cutting-edge technology, and customized solutions to businesses of all sizes. PATLive's dedicated team of professionals, all located in the US, handle calls from all types of businesses across the country, ensuring exceptional customer experiences and driving business growth. Recently, PATLive was recognized by Forbes as "Best virtual receptionist services" and by Business.com as "Best for Small Business."
Jackie Gonzalez
PATLive
+1 800-775-7790
[email protected]