Read if You Dare: The Most Dreadful Customer Service Stats of All Time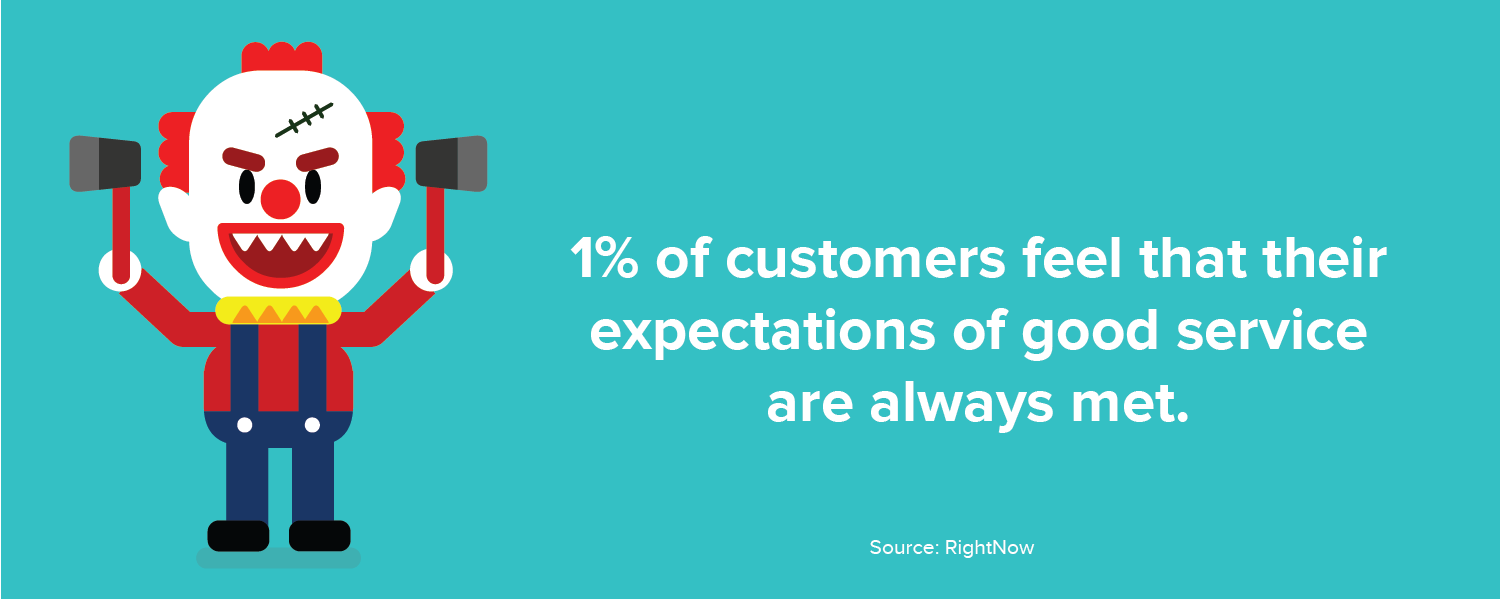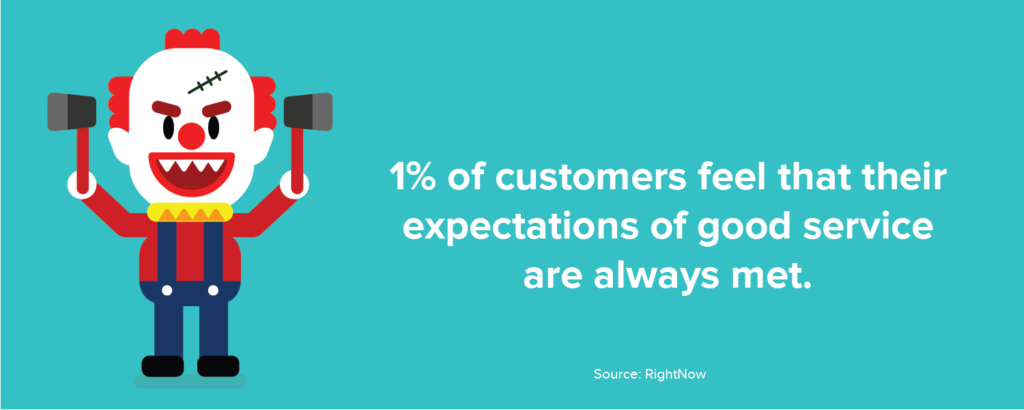 There's no stopping it: bad customer service is everywhere.
Even worse is that customers have a very low bar for what equates good service; a scant one percent of customers feel that their expectations of good customer service are always met. And yet businesses still miss the mark.

We all know that a great customer experience is a brand differentiator. When you want to set your business apart from the competition, it's important to inform yourself of the most appalling business practices.
We're here to help you do just that.

Check out this collection of the most dreadful, downright terrible customer service statistics of all time and allow your business to rise above the rest.

No Personalization = Bad News
52% of consumers are extremely or somewhat likely to switch brands if a company doesn't make an effort to personalize their communications to them. (Salesforce)
66% of consumers say they're extremely or somewhat likely to switch brands if they feel like they're treated like a number rather than an individual. (Salesforce)
Millenials Have High Expectations For Service
68% of 18 – 34-year-old consumers have higher expectations for customer service today than they had just one year ago. (Microsoft)
68% of 18 – 34-year-old consumers have stopped doing business with a brand due to a single poor customer service experience. (Microsoft)
Loud Customers Aren't Your Biggest Issue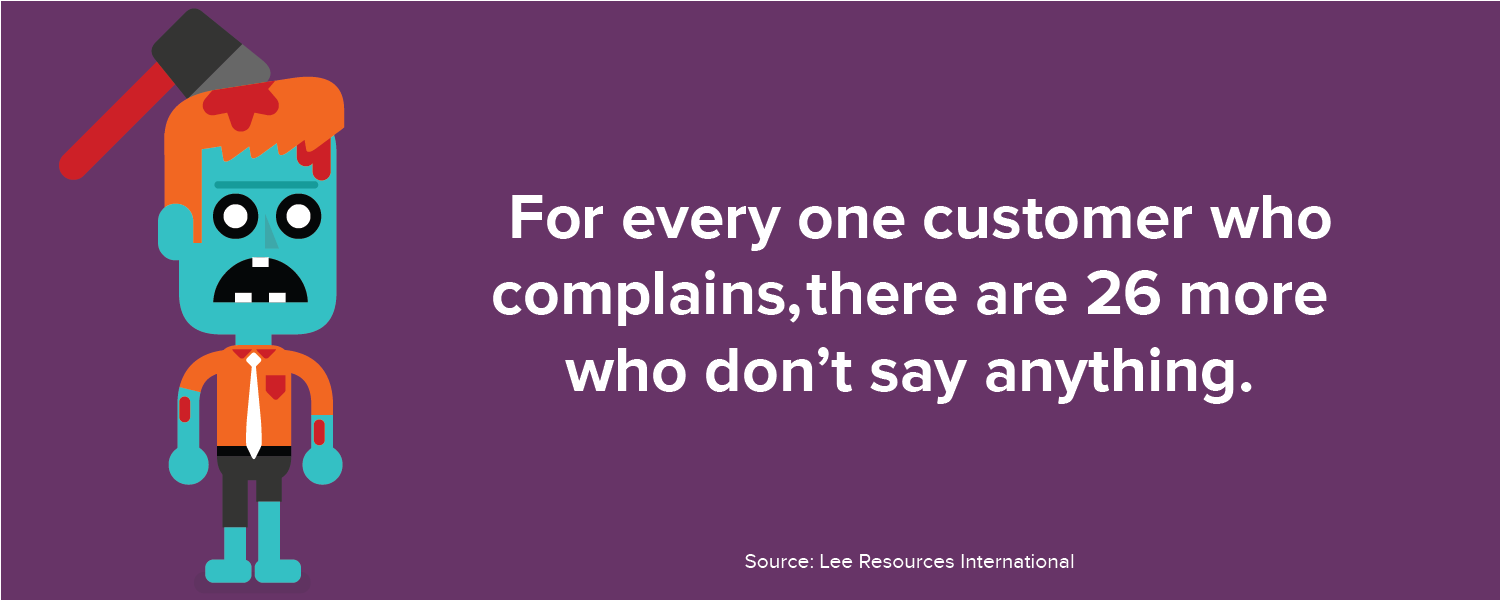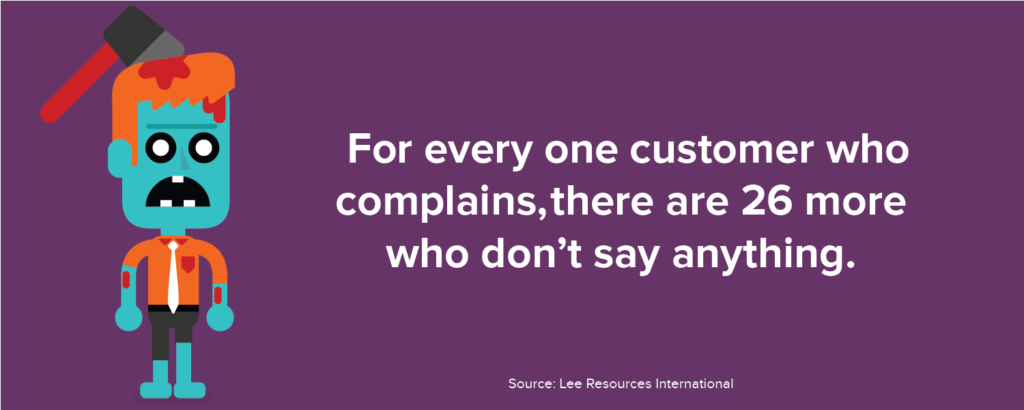 Angry Customers Like to Talk & Walk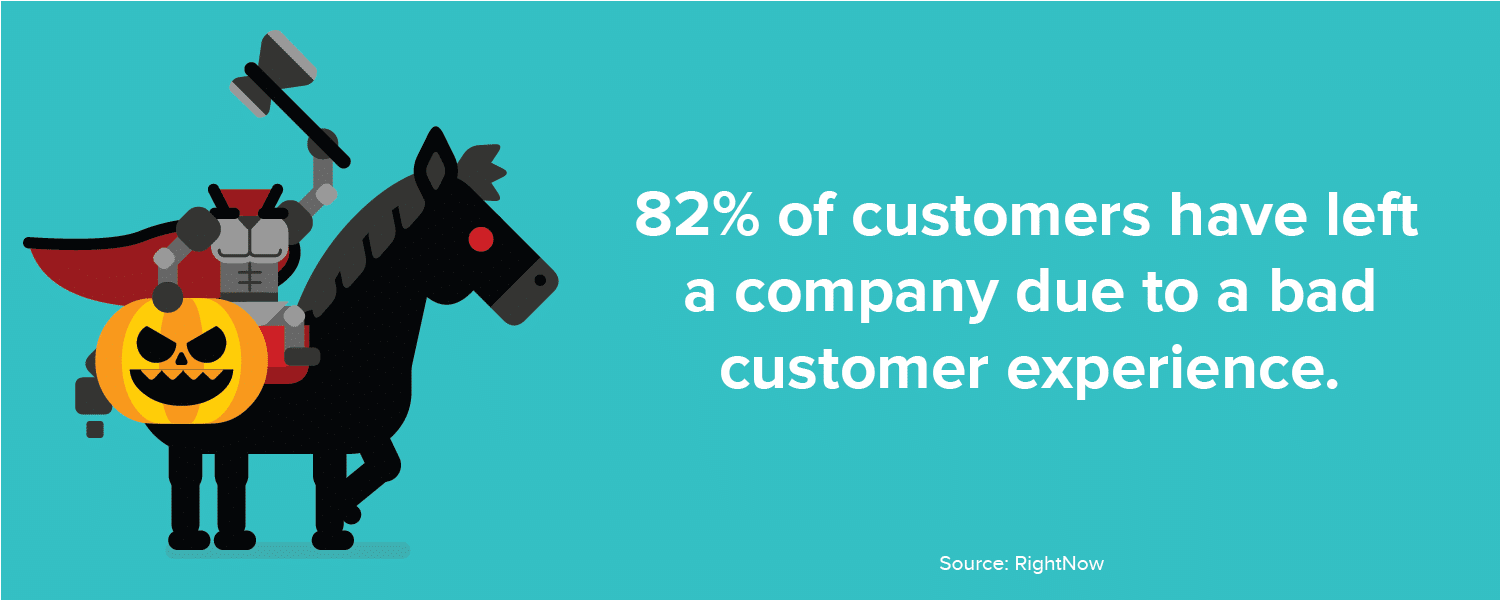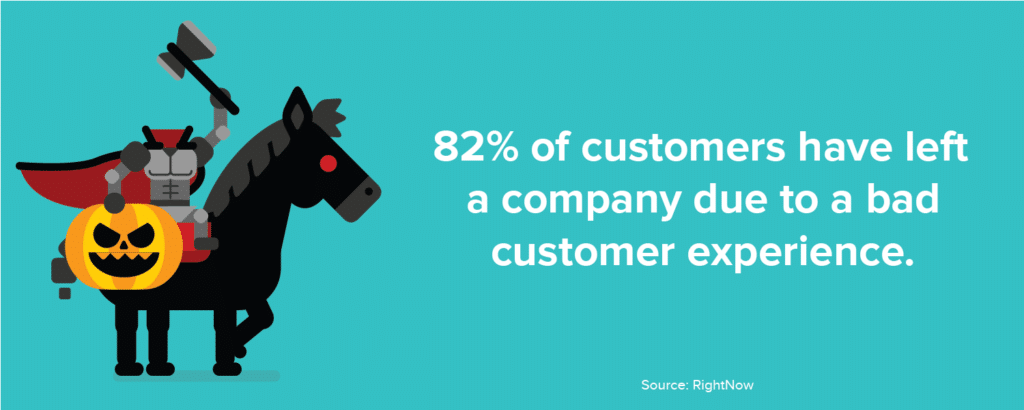 Unhappy customers, on average, tell sixteen friends about a bad experience. (

GrooveHQ

)

82% of customers have left a company because of a bad customer service experience. (

RightNow

)

45% of US consumers will abandon an online transaction if their questions or concerns are not addressed quickly. (Forrester)

70% of consumers say technology has made it easier than ever to take their business elsewhere. (Salesforce)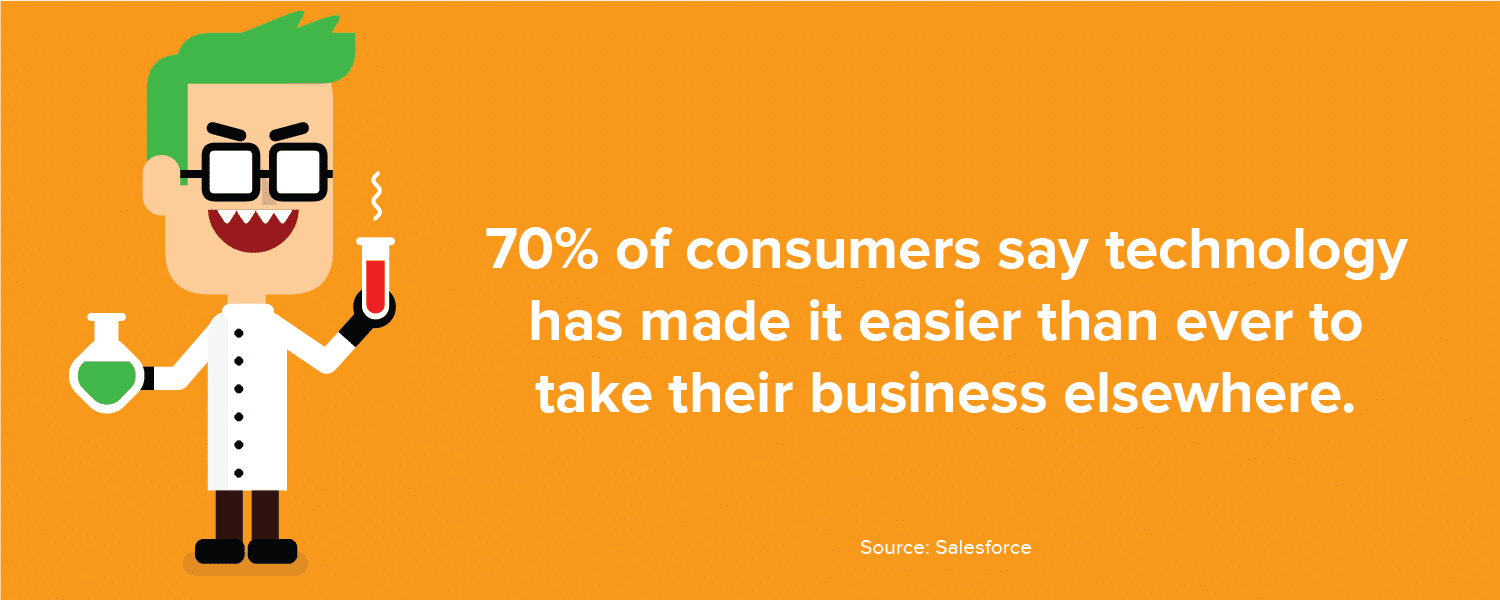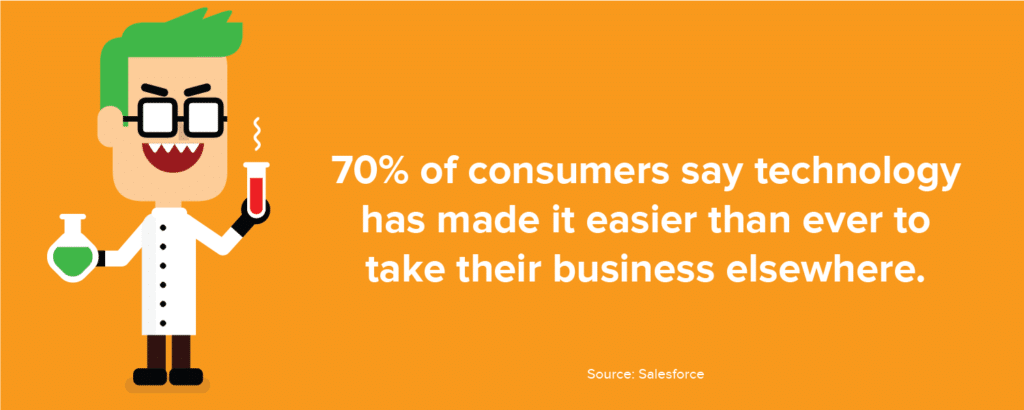 Good Service is Rare
45% of customers can't remember having a recent successful customer experience.
Most Failures Were Related to Disappointing Customer Service
35% of the survey respondents experienced poor response times;

30% said the employee they contacted was poorly trained;

31% said the employee they spoke too wasn't empowered to help;

29% of customers received inaccurate or conflicting information when they did talk to customer service representatives. (SDL 2015 The Global CX Wakeup Call Report)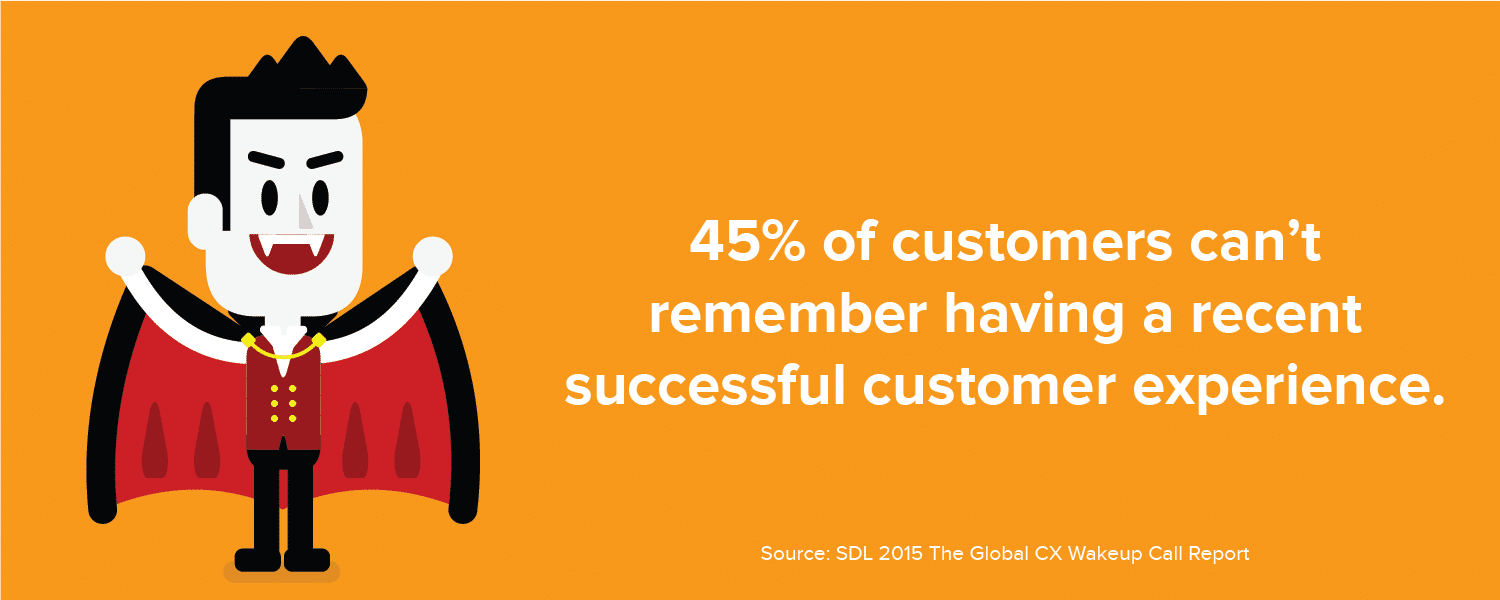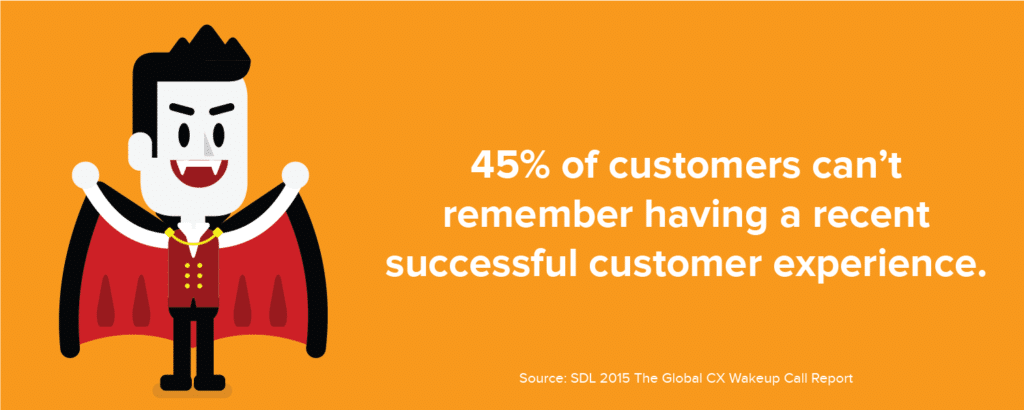 Ignoring Social Media Inquiries Increases Churn
Failure to respond to customer complaints and questions on social media can lead to 15% increase in churn. (Gartner)
Customers Want a Consistent Experience
87% of customers think brands need to put more effort into providing a consistent experience. (Dynamologic)

61% of customers have not been able to easily switch from one channel to another when interacting with customer service. (

Aspect

)
Bad Customer Service is Expensive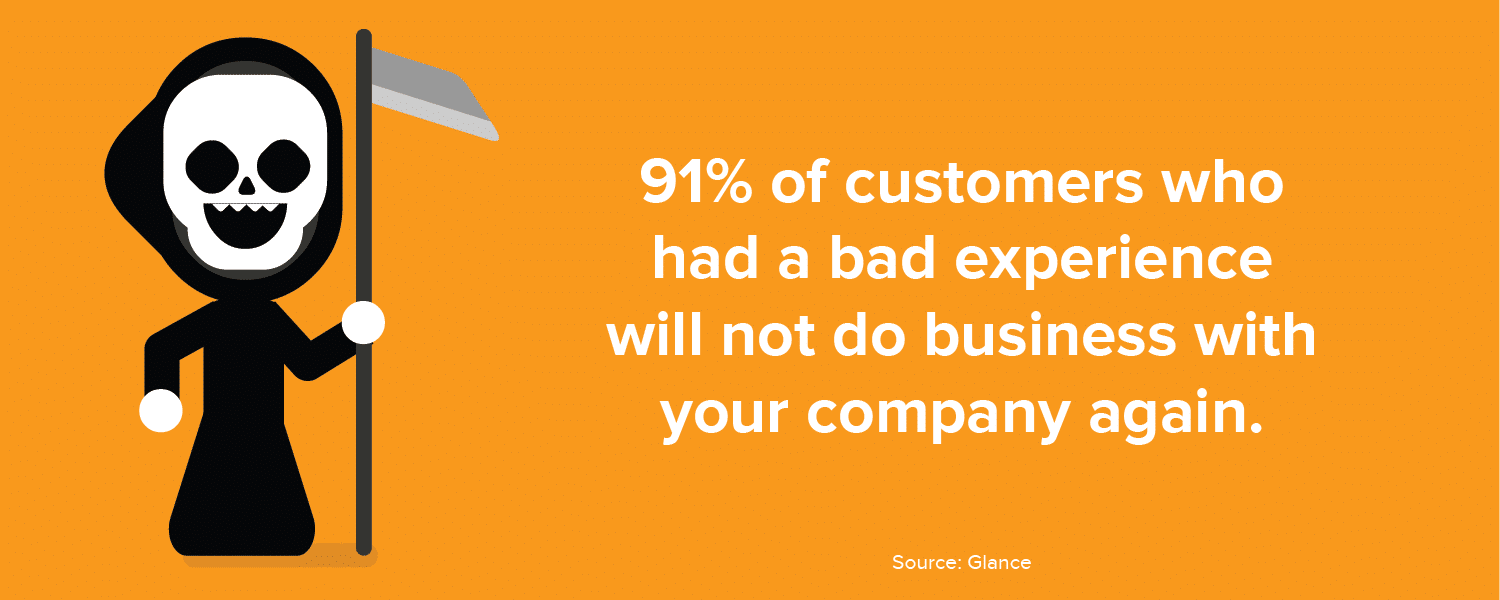 In the United States, the estimated cost of customers switching due to poor service is $1.6 trillion. (

Accenture

)

Companies lose more than $62 billion due to poor customer service. (NewVoiceMedia)

91% of customers who had a bad customer experience aren't willing do business with your company again. (

Glance

)

39% of customers avoid vendors for 2+ years after a bad experience. (

Zendesk

)
Bad Communication Increases Customer Churn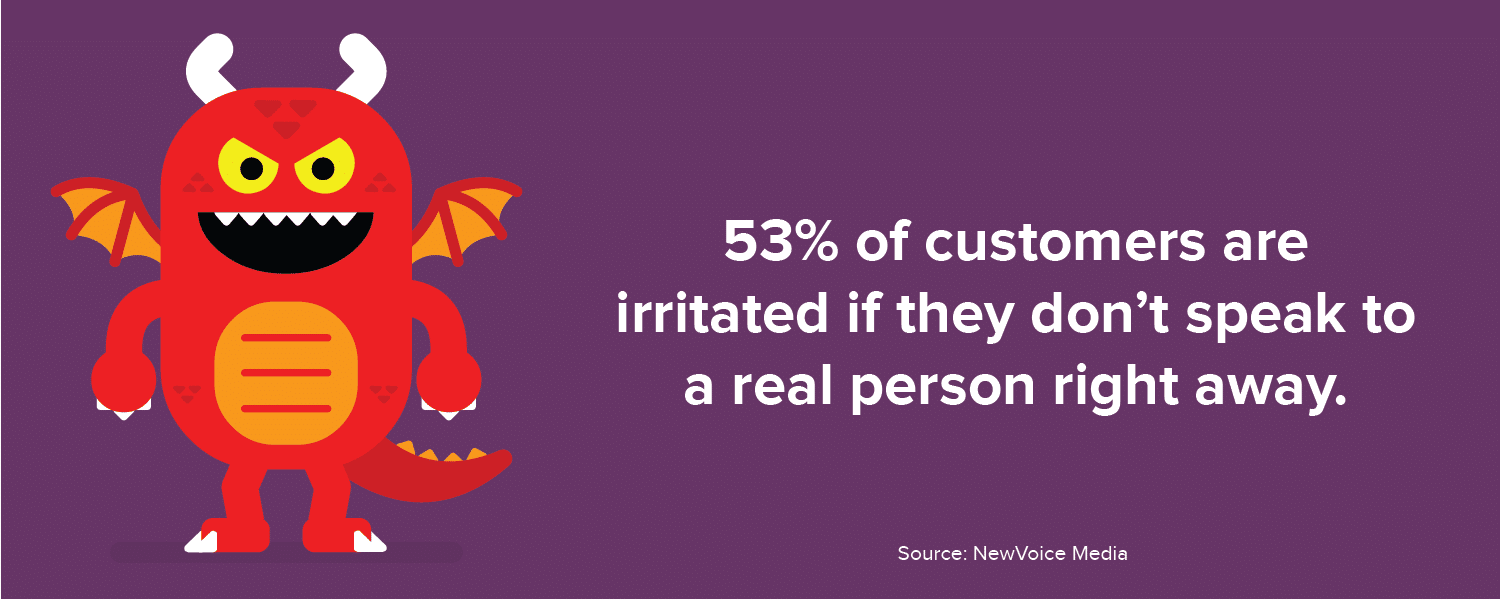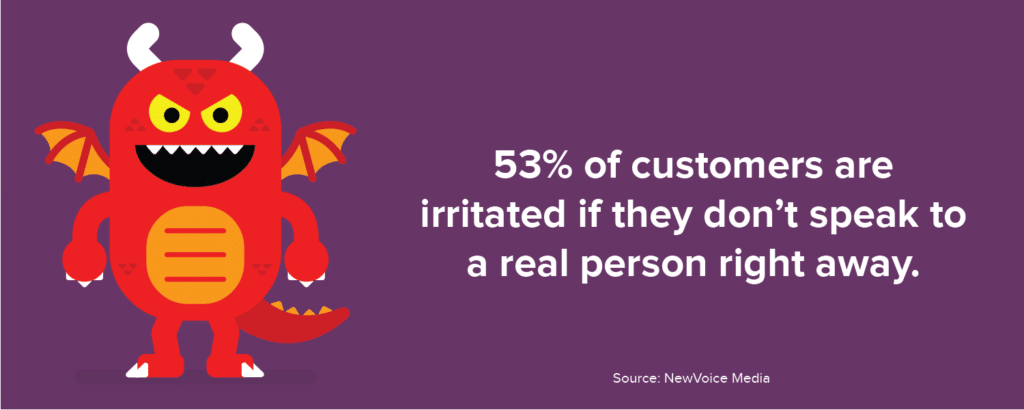 89% of customers get frustrated because they need to repeat their issues to multiple representatives. (Accenture)

53% are irritated if they don't speak to a real person right away. (NewVoice)

35% have lost their temper when talking to customer service. (American Express)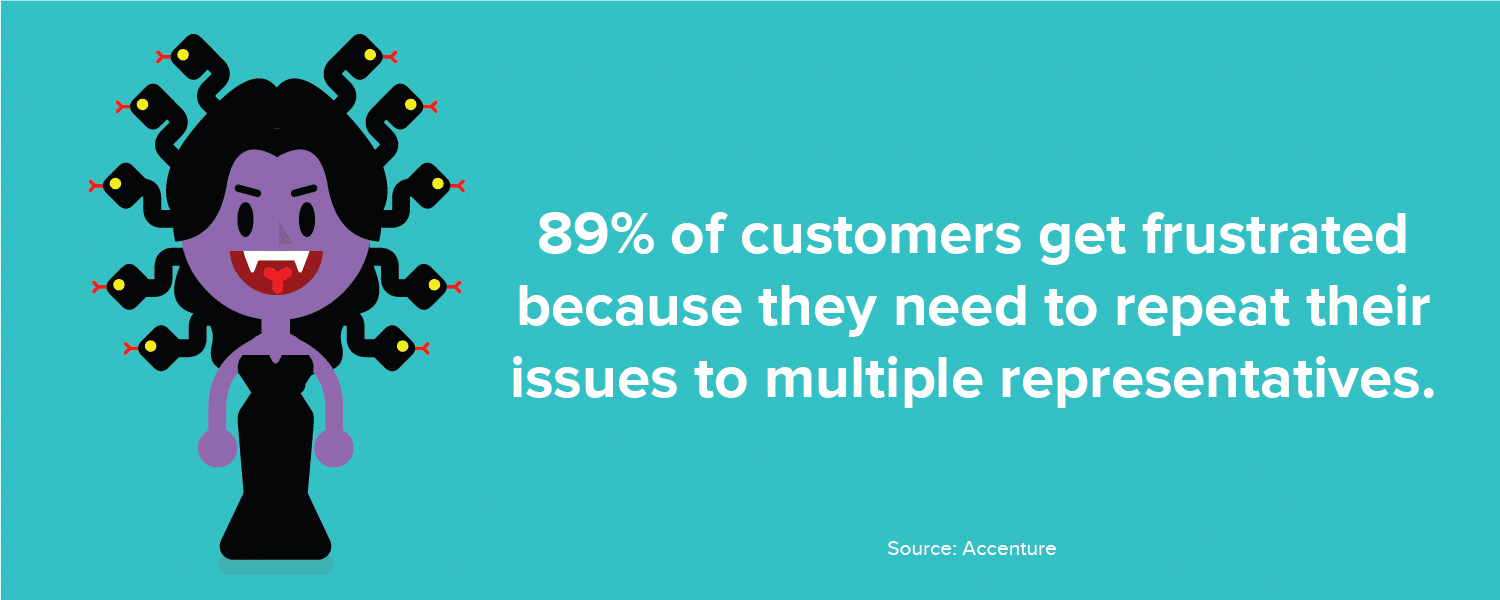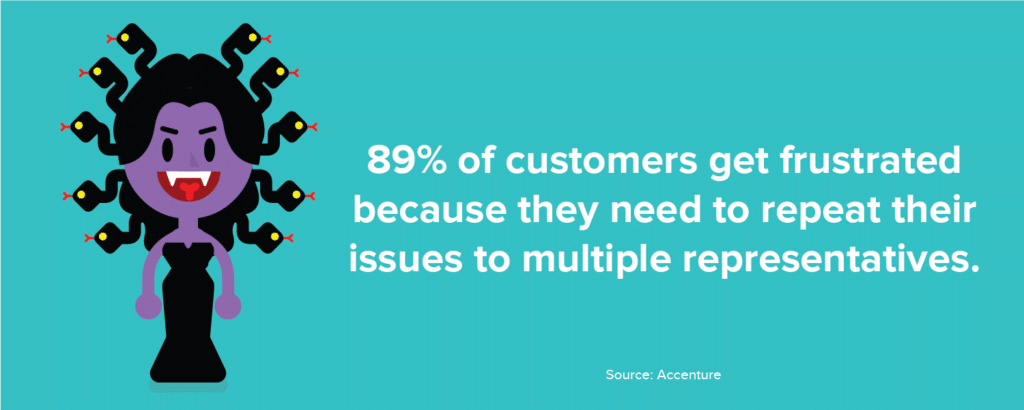 56% have to re-explain an issue when speaking to customer service. (

Harvard Business Review

)

59% have to expend moderate-to-high effort to resolve an issue. (Harvard Business Review)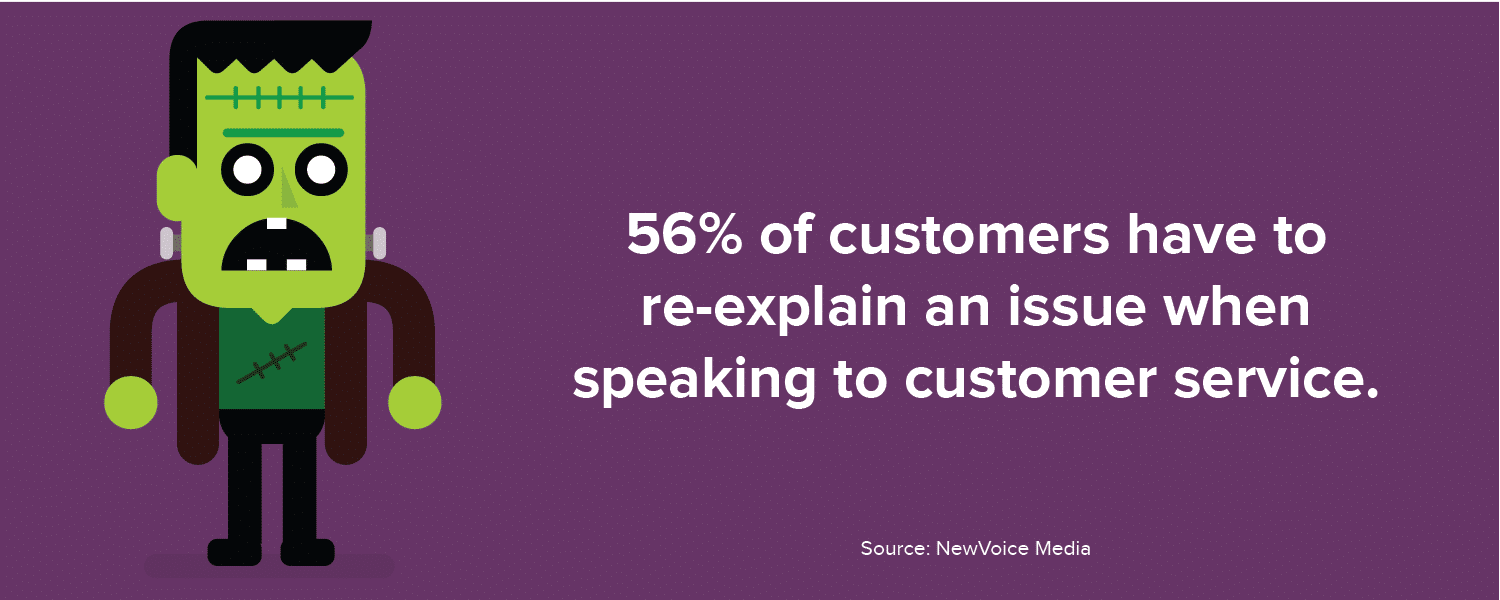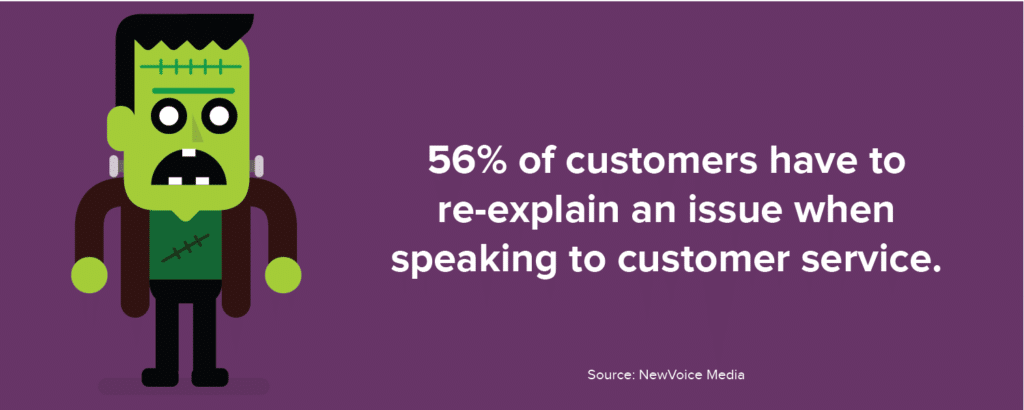 The Phone is Still a Customer Service Go-To
75% think calling is the most effective way of getting a quick response. (NewVoice)

46% of customers prefer to talk to customer service on the phone about complicated issues. (American Express)
The phone is one of the toughest things for business owners to manage. An answering service can decrease customer churn and even help you grow your business.
It All Could Have Been Avoided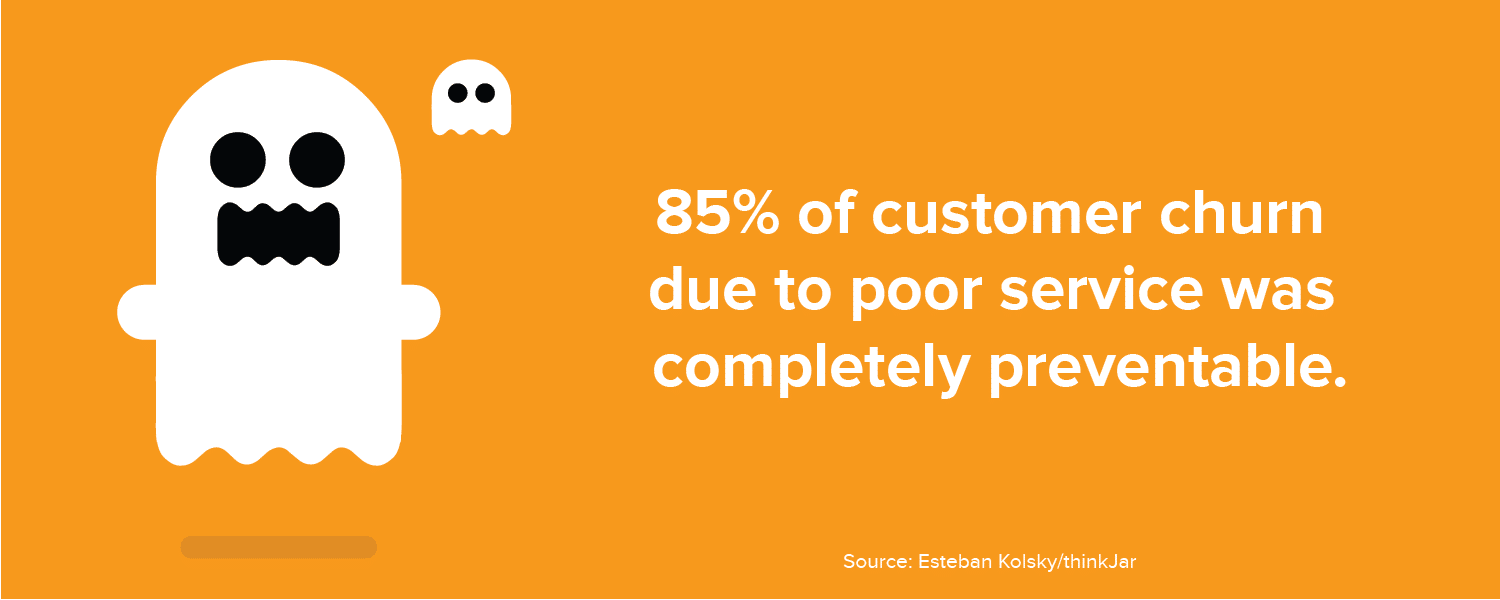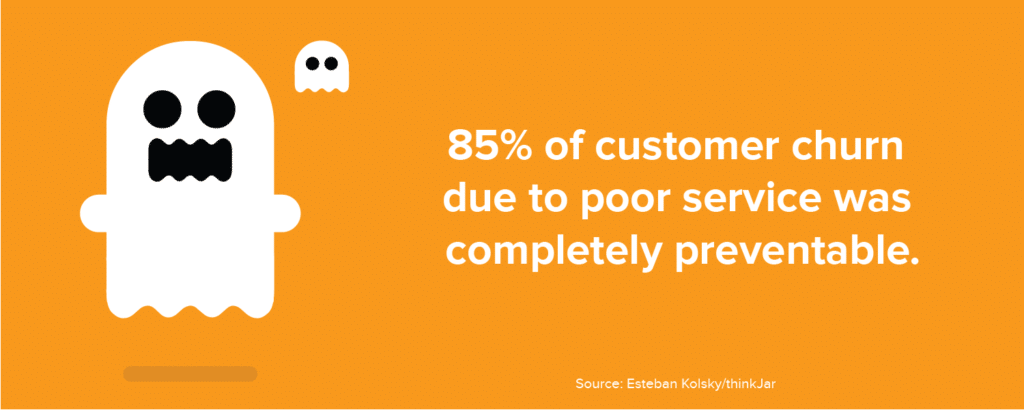 85% of customer churn due to poor service was preventable. (

thinkJar

)
---
You don't want to be dreadful. Focus on service.
When your business is small, customer service issues can be difficult to handle. Before you know it, you've lost an entire block of time-solving problems. But, business owners who place a high priority on good service win every time. Customers want to be heard and feel valued by the brands they choose to do business with. Make them feel valued, and you'll have a customer for life.
Have anything you'd like to share? Please let us know in the comments below.