Message Taking
When you're not available, we'll take a message or send callers to voicemail.
Control Your Availability with Your Status
With your real-time status, we always know when you're available to take calls and when you want us to take a message. Simply update your status in the web or mobile apps, and your receptionists will instantly adjust how they're handling your calls.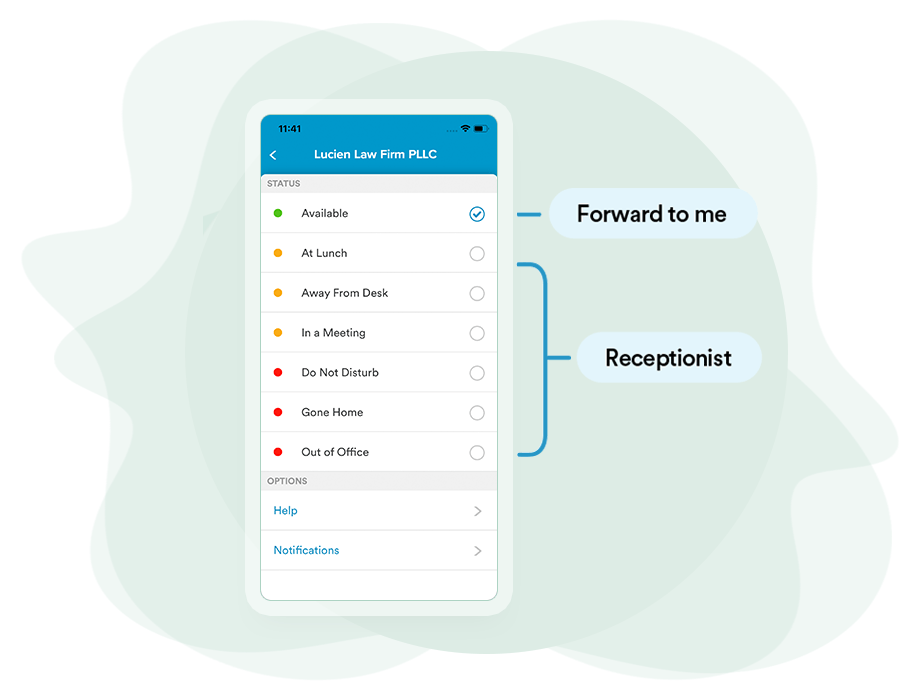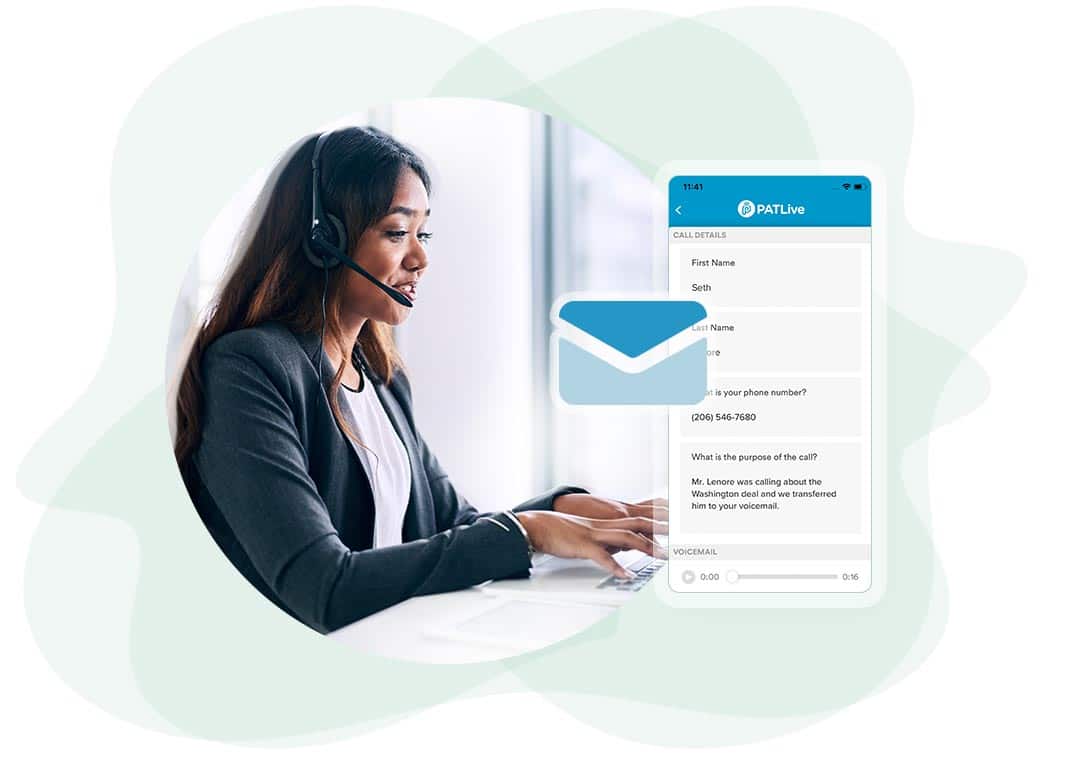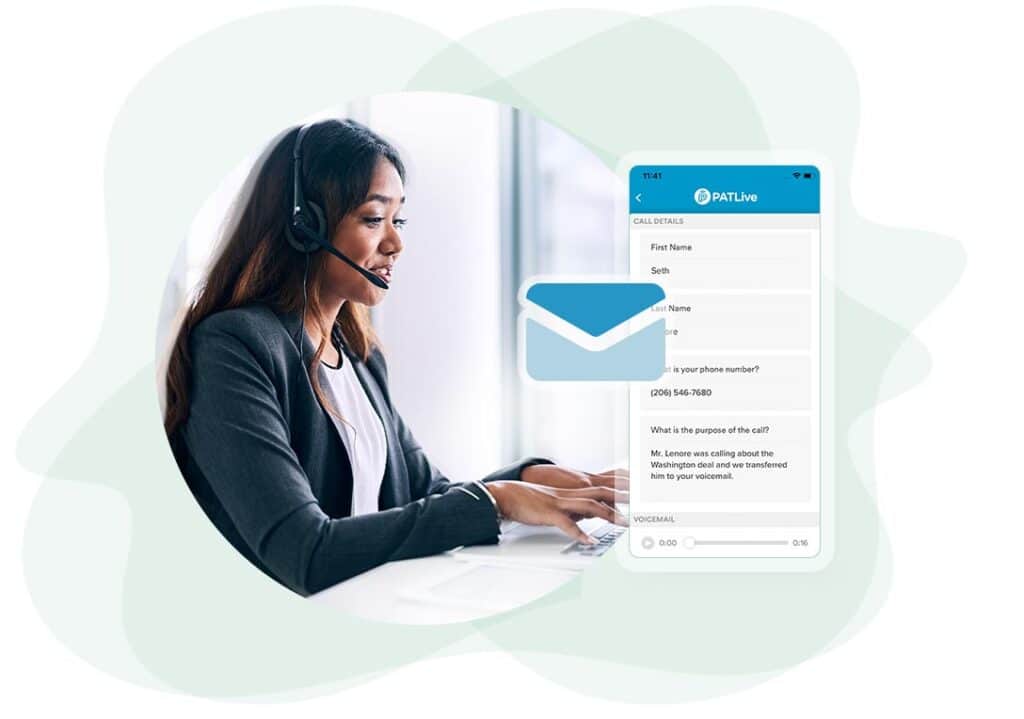 We'll Take a Message When You're Busy
When you're not available, we'll collect the caller's name, company, title, phone number and email address, as well as a detailed account of the caller's message. And with Starter plan and up, we can add custom fields to your message template to ensure we collect specific information that you want from the caller.
Or Send Callers to Voicemail If You Prefer
If you value the personal experience of a live receptionist but also want the option to allow callers to leave a voicemail, we can certainly accommodate this. All PATLive plans come with one voicemail box that your live receptionists can transfer callers to.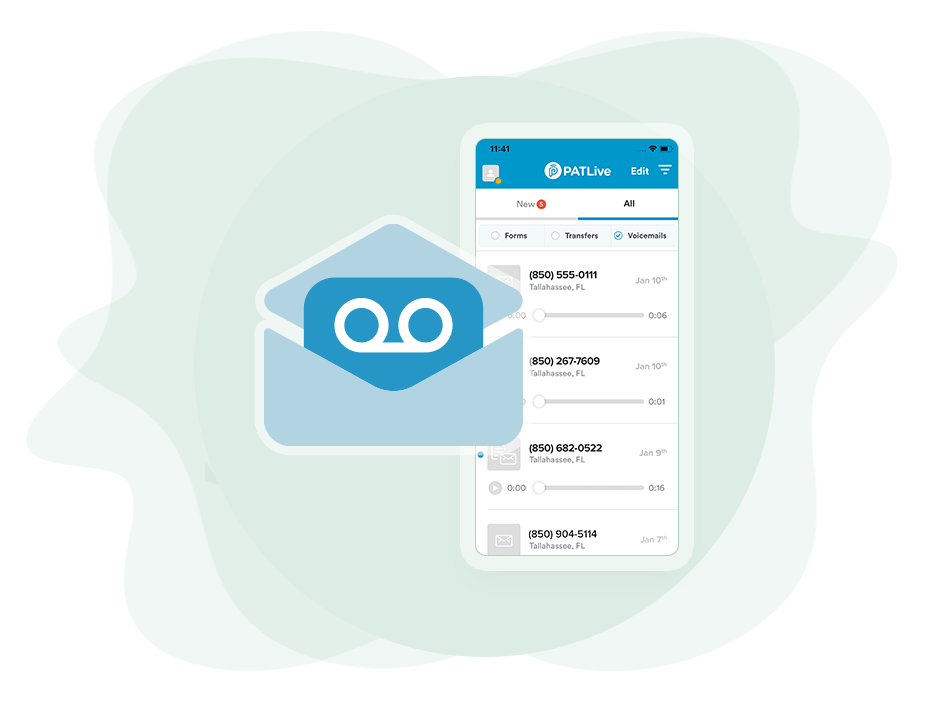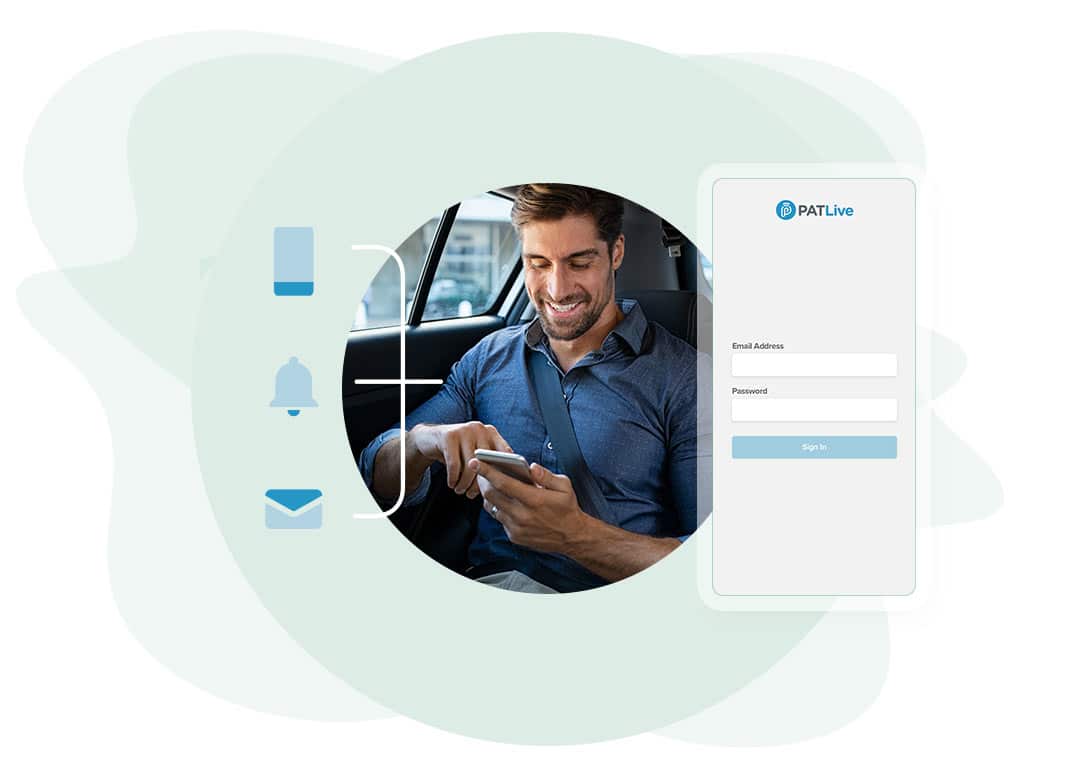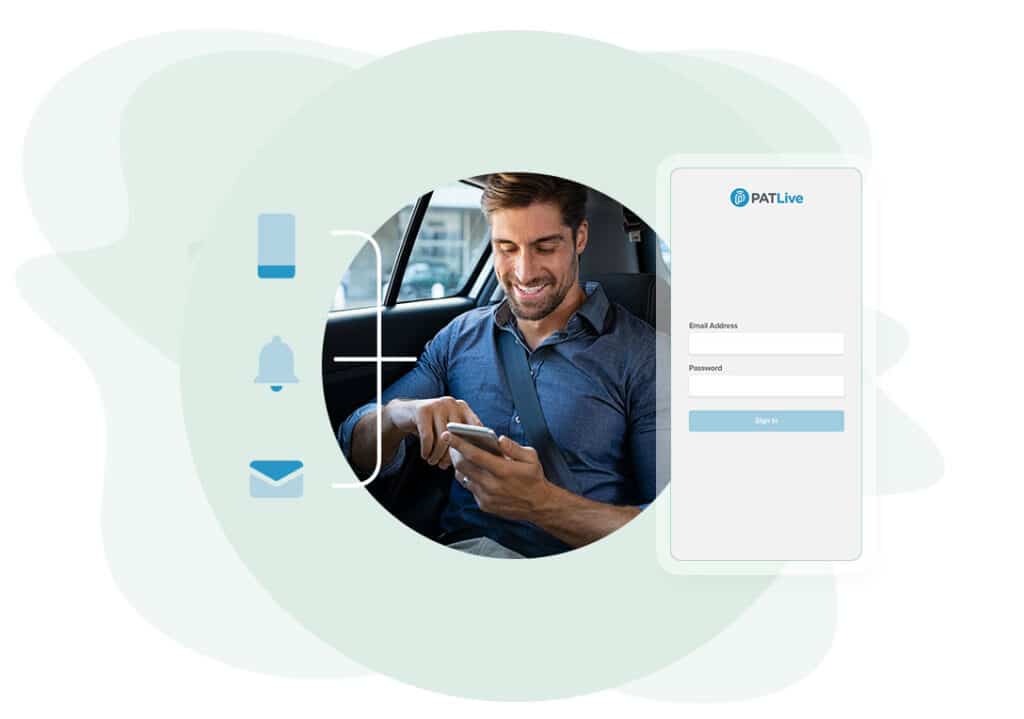 Get Your Messages Instantly by Email or App
When you receive a new message, we'll send an email, text or notification in our web and mobile apps with the call details and message. We also have an option to send your messages as a daily email if you prefer to receive them once a day instead of after each call.
Explore All We Can Do for You
24/7 call answering and message taking services that help you make the most of every phone call.
24/7/365
Our receptionists are always available – even on holidays.
Personal
Live message taking gives a personal feel to every call.
Flexible
Live message taking gives a personal feel to every call.
Frequently Asked Questions