Great tech to make your experience even better
Our apps, integrations and API help us deliver even more for you and your callers.
Get the most from your PATLive services with our apps, integrations and API
At PATLive, we compliment great people with great technology to offer you the best experience and capabilities in the industry.
Stay connected with our web and mobile apps
Stay connected and in control from anywhere with our convenient web and mobile apps.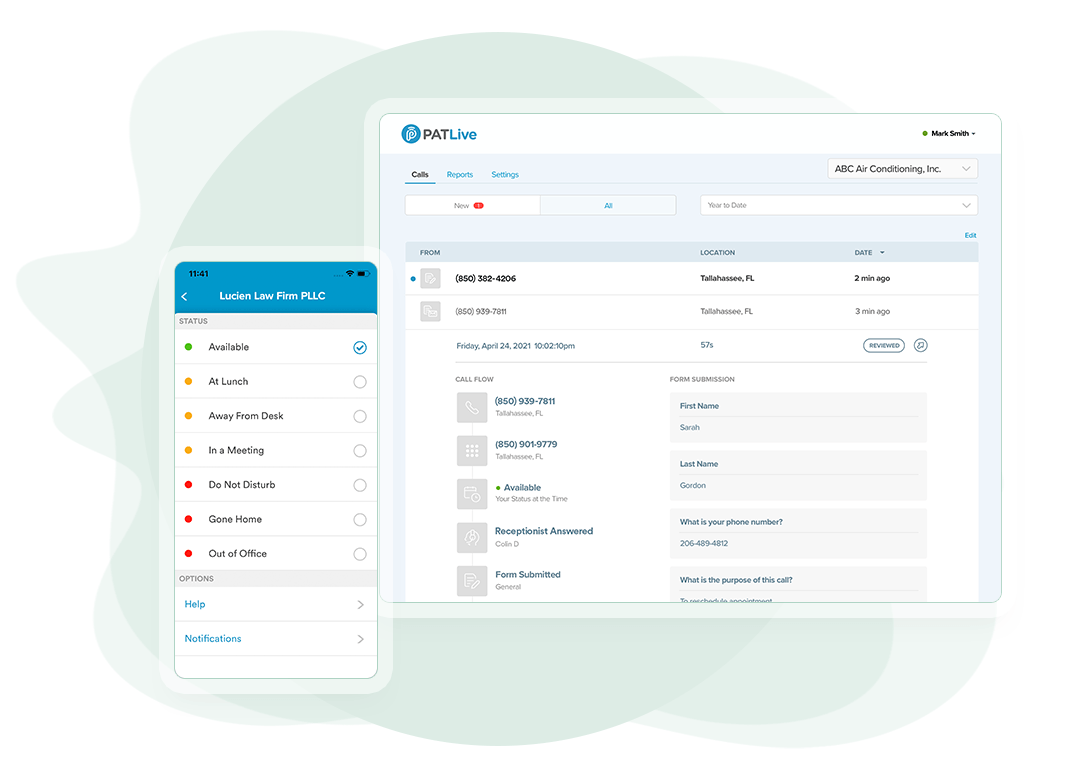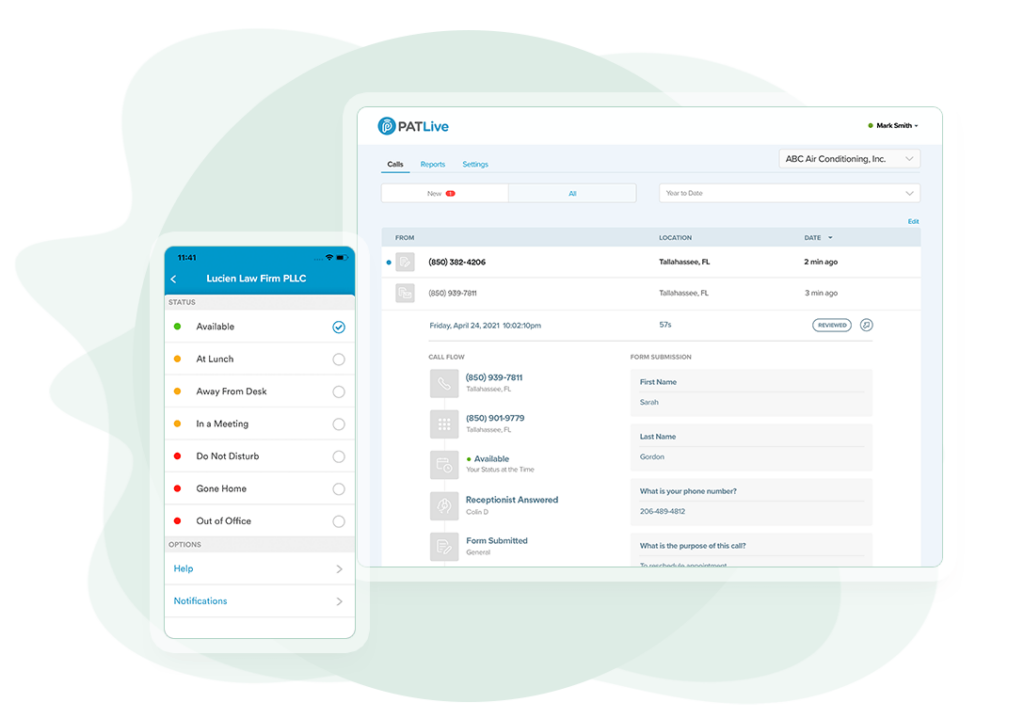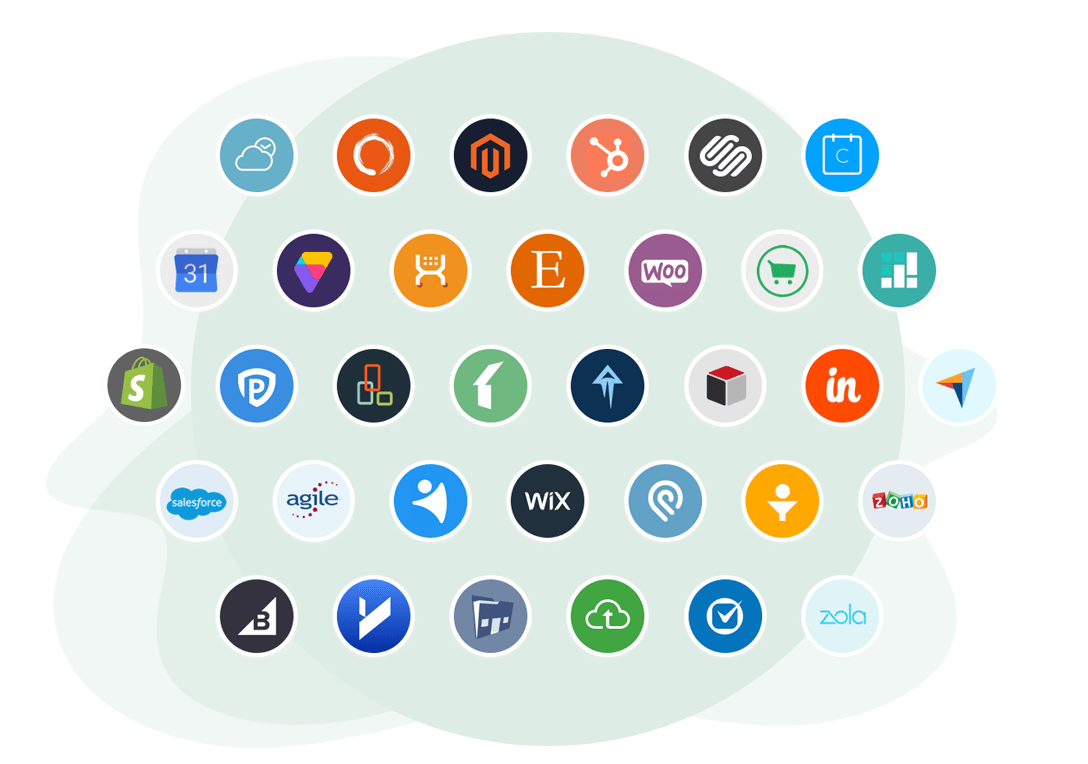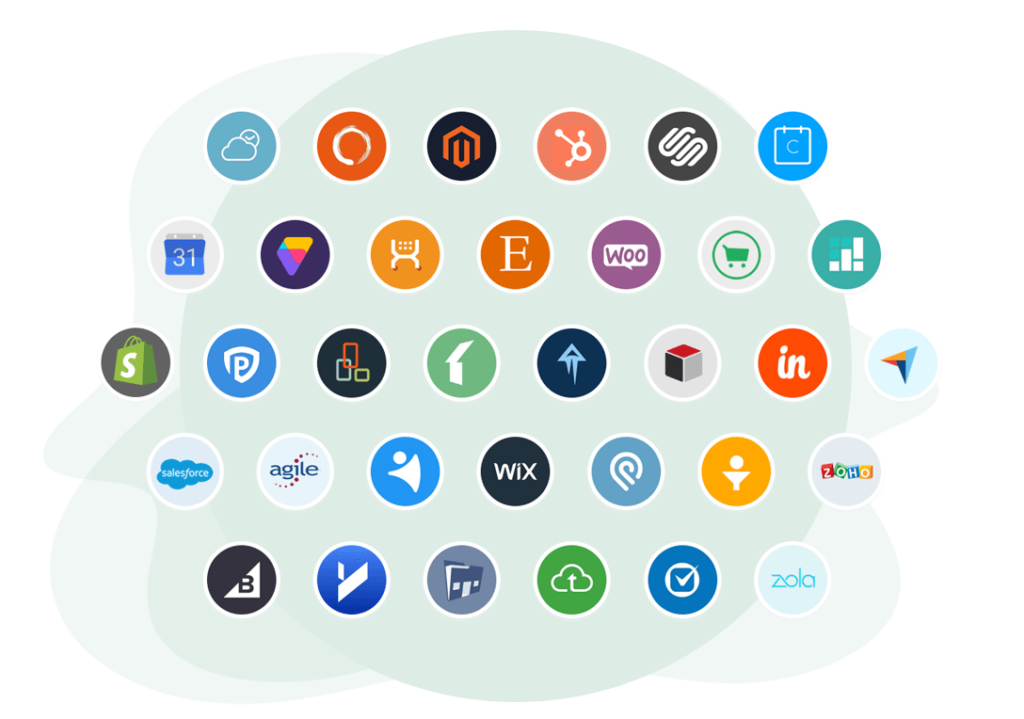 Add the power of 3rd party software to your calls
We're proud of the robust offerings we've built out on our platform, but the fact is, some tasks can only be accomplished in the software your business is already using. At PATLive, we're able to integrate with many of the most common software packages that businesses use, including common CRMs, scheduling suites, e-commerce platforms, and more.
Integrate your call data into any software with our API
With our REST API, you have direct programmatic access to your call data and status, so you can integrate your PATLive services with any software.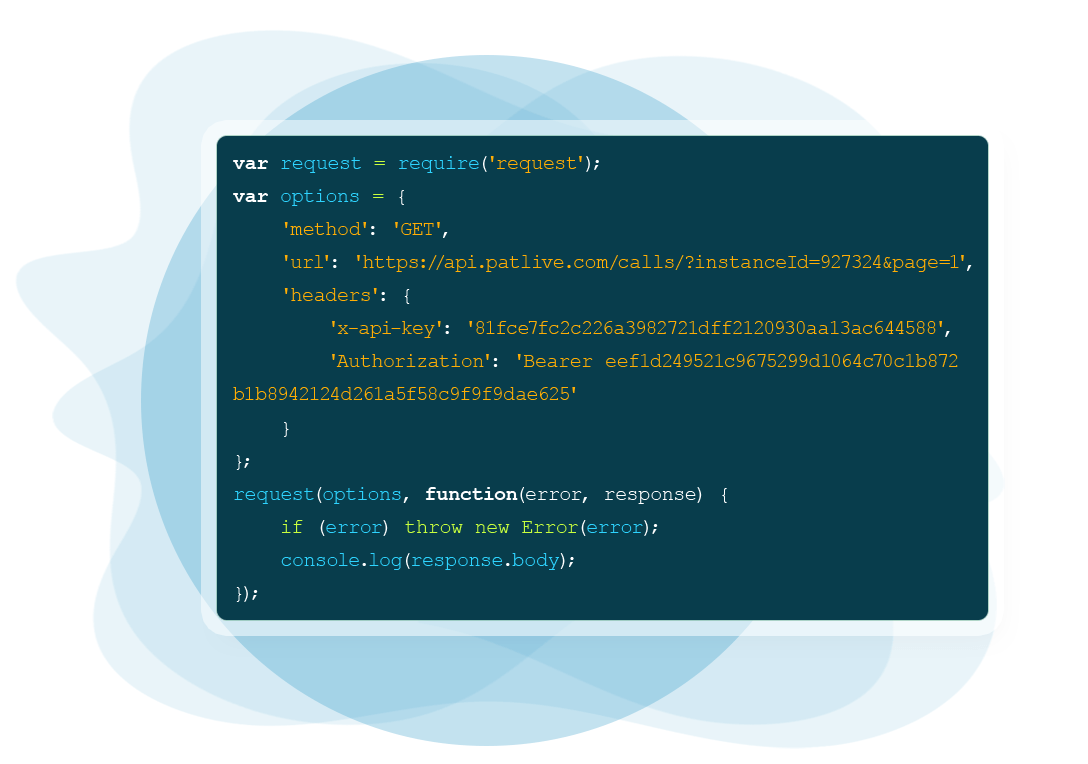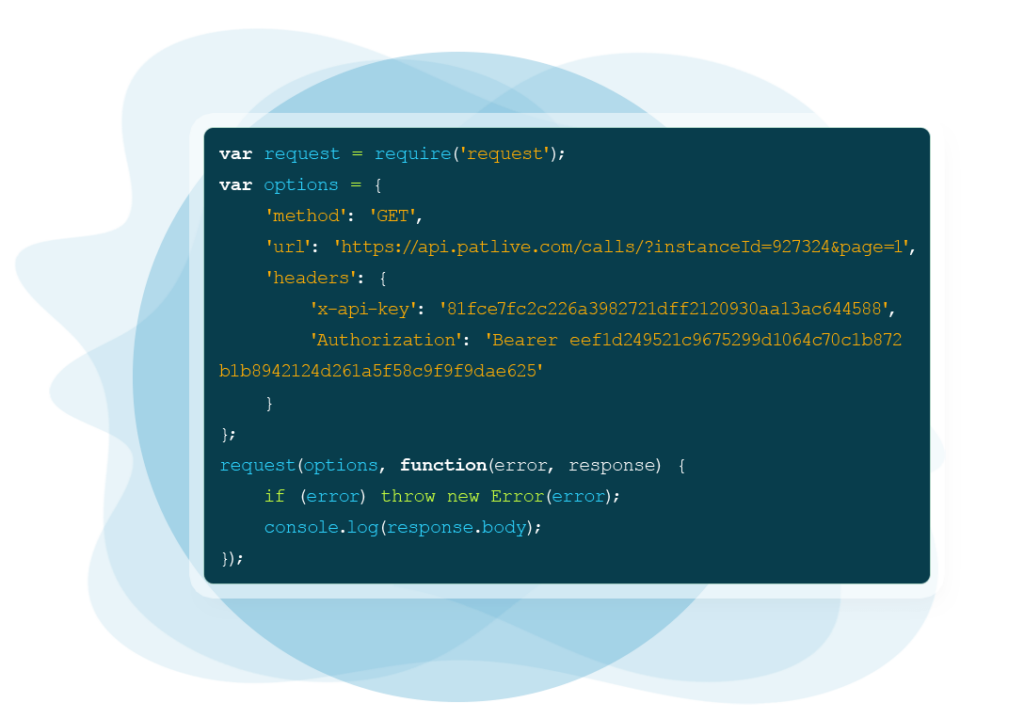 Powerful
Our answering service apps help us deliver the experience of an in-office team.
Flexible
With statuses, your PATLive team is always in sync with you.
Easy to Use
Our web and mobile apps are simple and intuitive.
Explore all the ways our answering services can help your business
Our 24/7 call answering services go way beyond just answering the call to save you time, delight your callers, and book more business.