The Quest Begins: Customer Journey Mapping for Your Business
The time has come and your journey has begun. Though you can't be sure what dark roads you will encounter, you can be certain you will find your destiny at the end.
There are no wizards. No wraiths. No lords, ents, or imps. There is only your business, its customers, and their experience. I'm talking about the enthralling quest of piecing together and creating a customer journey map.
Customer journey mapping is gaining prevalence in the business world. Some executives might even say if your business hasn't taken the time to create a journey map, it can't properly serve its customers or anticipate their pain points. While there are many ways to create an exceptional customer experience, journey mapping gives companies a deep dive into their customers' overall experience.
Ready to learn more? Here are the need-to-know basics before you set off on your own customer journey mapping quest.
What is a customer journey map?
The customer journey is the overall scope of the average customer's experiences with your brand, from first touch to the moment they decide to move on to a competitor or no longer need the services. Why is it called a map? Once all of your data is boiled down to the key points, a map (or infographic) is created to give everyone in your business an easy-to-read overview of the customer's entire journey.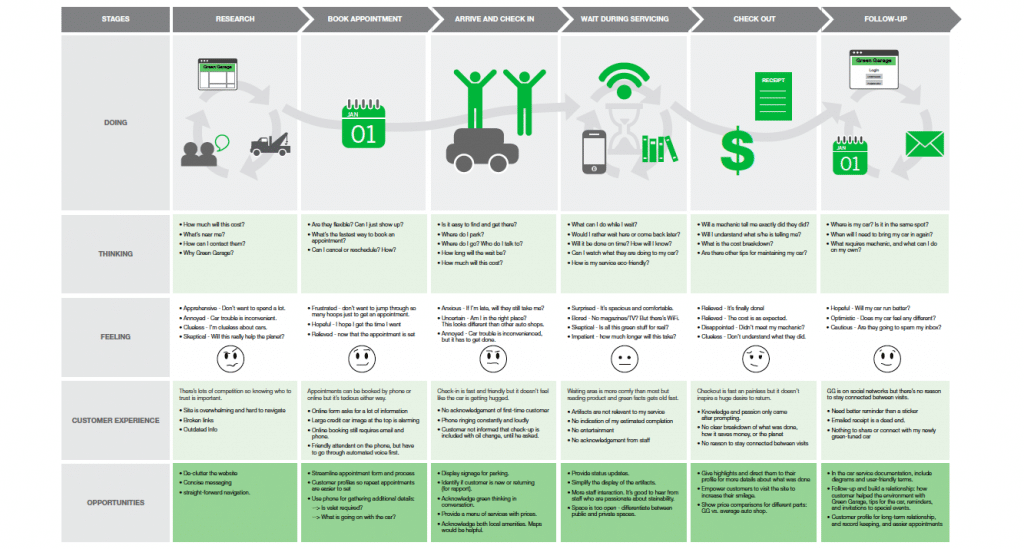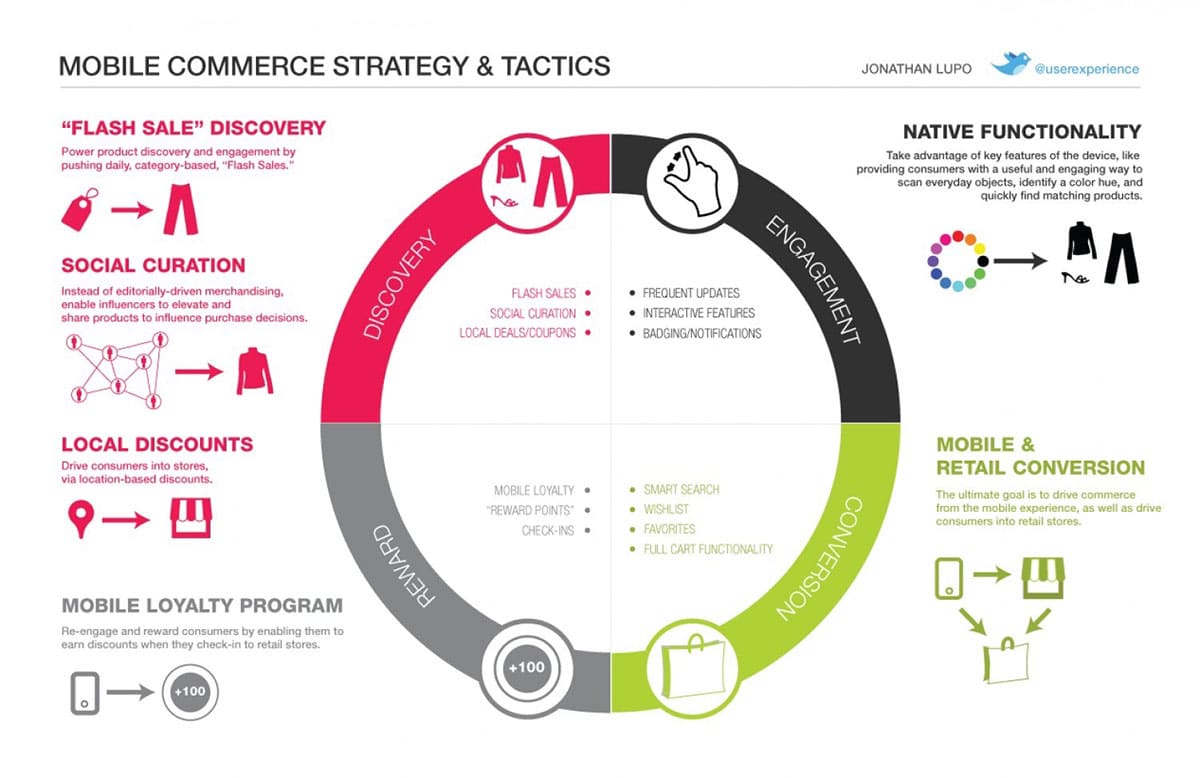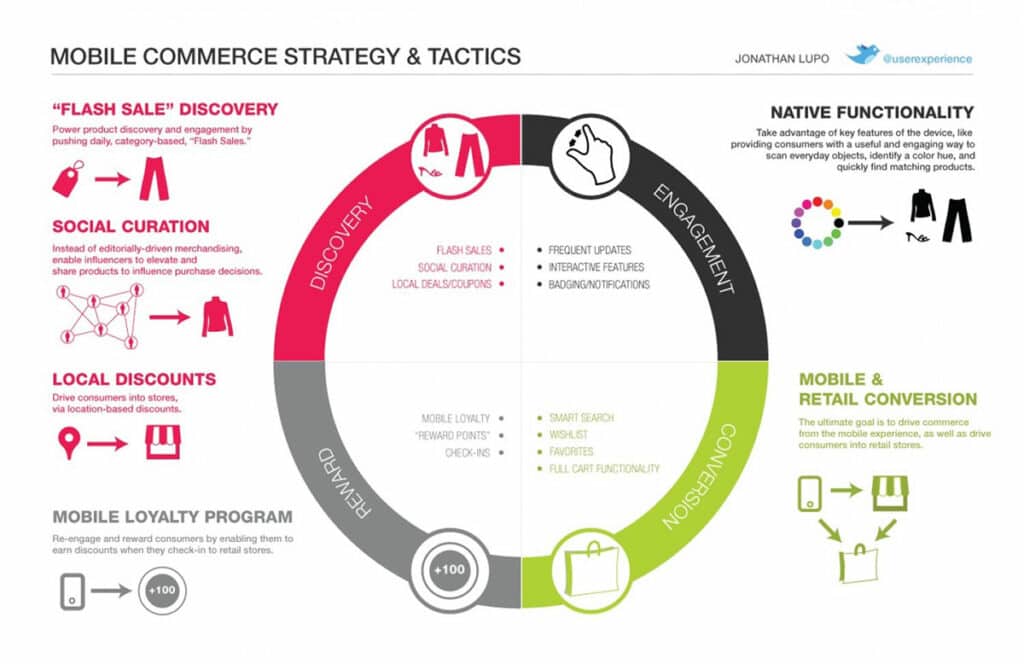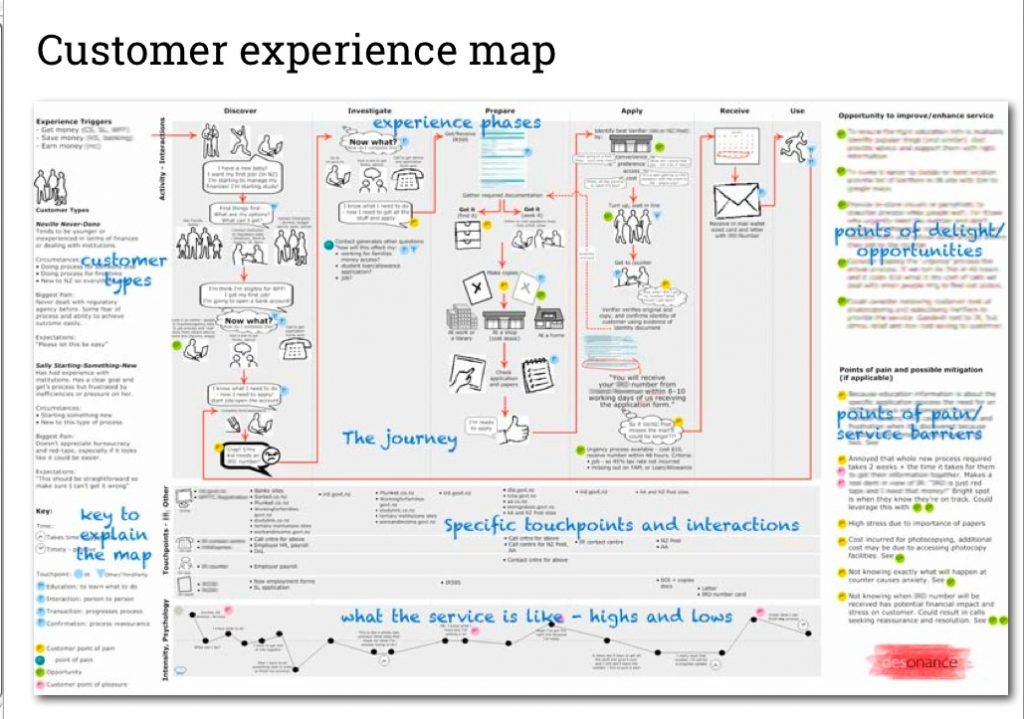 Who is doing it?
Any business that wants a better look at the entire customer journey and wants to create a more customer-centric business.
Why is it important?
If you want a strong grasp on what touchpoints your customer has with your brand, creating a customer journey map is essential. But there's more! Here are some of the advantages of mapping out your customer's experience.
Creating a cohesive experience for your customers across all channels.
Improving your customer satisfaction scores.
Promoting more customer loyalty, ultimately generating more business.
Placing all departments on the same page and helping to create cross-departmental harmony.
Highlighting customer pain points and eliminating inefficiencies.
How do I get started?
If you're excited about creating your own journey map, you may be eager to dive right in. Unfortunately, it's not that simple. There is quite a bit of work that goes into creating a clear and thoughtful map.
After you've gathered all your customer research, you will meet with stakeholders from all departments to wade through all of your priceless customer data. Eventually, your team will piece together all of the most important touchpoints in your customer's journey.
---
Need some more convincing? Check out our latest eBook to learn even more about what you'll need to create a customer journey map for your business.
It takes a lot of teamwork and sweat equity to build a useful customer journey map, but the quest is worth it.
Where will this quest take you? After exploring the peaks and valleys of your customers' experience with your brand, ideally, you will wind up in customer utopia: a place where everyone understands your customers and how best to serve them.