We have a lot of information of customer journey mapping, so I thought it would be great to have it all in one convenient place. If you've been thinking about journey mapping for your business, here's your chance to beef up on the subject and get excited to create the best customer experience possible.
Check out our list to learn all you need to know about customer journey mapping for your business.
Journey Mapping: Where Your Customer's Story Begins
You may have heard the term "customer journey mapping" tossed around. Whether you read about it on a popular business site or on a blog, you may be considering making a map of your own. But where to start? We've gathered up all the resources available on our blog to help you learn more.
Source: http://www.patlive.com/blog
Jun 20, 2016 - patlive.com -

30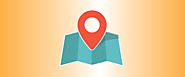 Customer journey mapping is gaining prevalence in the business world. Learn more about building your own map to create a better customer experience.
Jun 20, 2016 - patlive.com -

29
If you are a parent of a caregiver of any kind, you are prepared to build a winning customer journey map. Here's how the two are more alike than you think.
Jun 20, 2016 - patlive.com -

25
Bringing in new customers to your business is tough, but keeping them happy is even tougher. Learn the fundamentals that delight.
Jun 20, 2016 - patlive.com -

25
Think you're ready to create a customer journey map for your small business? Take our super quiz to find out if you're prepared.
Jun 20, 2016 - patlive.com -

32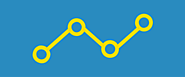 Customer touchpoints are the cornerstone of a successful journey map. Here's how to find your customers' touchpoints and create an experience that delights.
Jun 21, 2016 - try.patlive.com -

23
Download our free ebook for a step-by-step guide to customer journey mapping.
It's obvious a customer journey map can help you create more focus in your small business and build a better experience for your customer. From first touch to the time your customer moves on, this collection of resources will help you on your way as you start your customer journey map.
Have anything to add? We'd love to hear from you in the comments!